Review BVL V-MIX Plus 17m3 review
A durable mixer wagon offering a wealth of options and features to ensure livestock are fed consistent rations, day in day out with no spillage while mixing.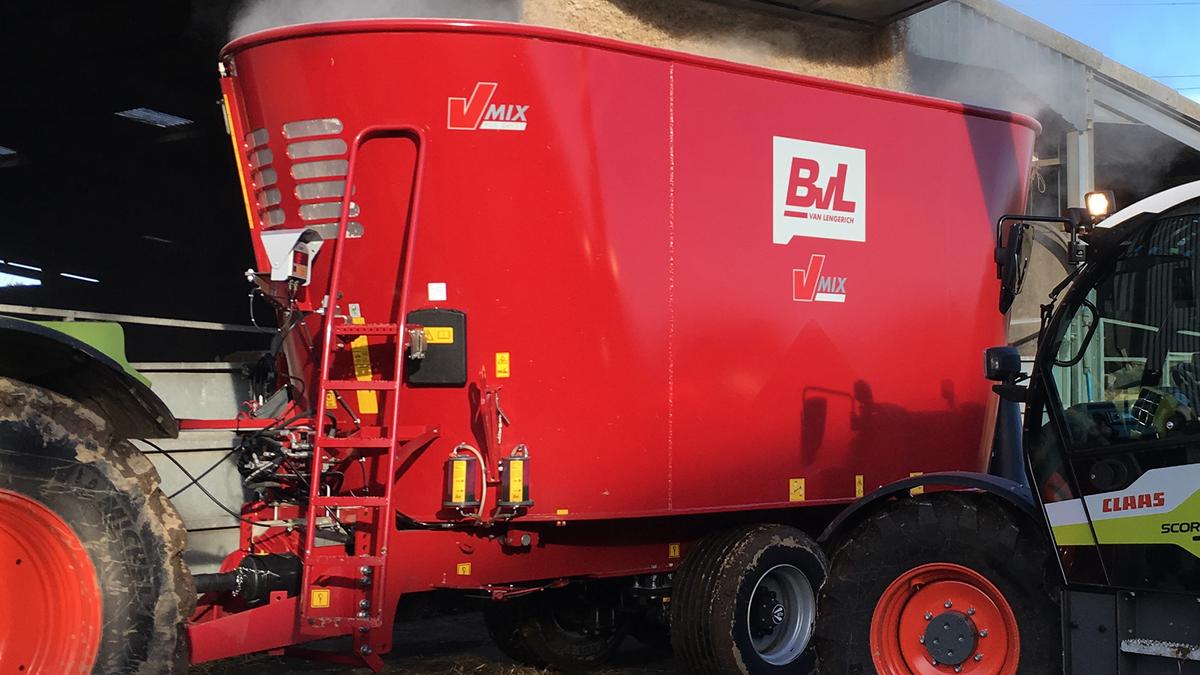 View gallery
The Auto Trader expert verdict: ★★★★★

★★★★★
4.5
Forty years on from introducing the first vertical mixer wagon, the Bernard van Lengerich (BvL) company offers a well engineered feed ration mixing system. With the unique Exact Dose System (EDS) operators can be sure they have a well mixed ration and deliver accurate amounts of feed over and over again, whatever the hour of the day. The use of Hardox, thick sidewalls and floor make sure the V-Mix will last for years and neat options such as the Vario Volume System ensure the ration stays where it should during mixing.

Reasons to buy
Vario Volume System provides a flexible extension of up to 3.5m3

Maneuverable design for getting around the tightest of yards

Double sided forage discharging for flexible use
At a glance
The detail:
Looking at the heart of the mixer, the twin augers on the 17m3 model feature adjustable knives with mixing wedges which ensure the ration is consistently mixed. As material flows up and around the augers there are in essence 4 mixing zones and these allow material to flow in a figure of eight as its filled. Using Hardox and overlapping the welding seams provides great durability of the core components important for years of consistent mixing.

The optional Vario Volume System is a very neat feature offering up to 3.5m3 additional space for making those slightly larger mixes or when higher volume feedstock is loaded. The operator can hydraulically raise the top of the feeder wagon during mixing to stop contents spilling over, then lower it when entering buildings if required. This is a step up from the variable straw ring which helps retain the mix in the wagon when adding straw bales.

A unique feature of all BvL mixers is the EDS discharge (Exact Dosing System). This is the name given to the process of delivering a loose, consistent and even swath of forage in front of the waiting livestock. Delivering the feed inside any building is made even easier with this twin auger mixer thanks to the dual side discharge system. This is ideal for feeding in narrow passageways or when both sides of a building are on the same ration and saves turning around and potentially driving on the mix already delivered.

On the point of maneuverability in yards and buildings the drawbar design of the BvL V-Mix means tight turns are no problem with all hoses and the PTO shaft neatly concealed out of the way. Add to this up to three cameras, visibility and efficiency is kept to a maximum time and time again in any yard or farm. While talking about options, the BvL range can be fitted with around 1000 options and variations of equipment to meet your requirements. Be that a front or rear conveyor for left and right, rear discharge behind the wheels or left and right or a straw blower capable of 300kg per minute, BvL have you covered. A dedicated company with a heritage in building customer focused machines for years of service.
Overall verdict
A long history of making vertical mixing feeder wagons means you are buying a reliable, well developed and precise machine.

The EDS system provides consistent feed discharge from as many as 8 different outlet options (Front to conveyor, front left and right, rear left and right, behind the machine, left and right or onto a conveyor).

The optional Vario Volume System means you can always be sure the ration will stay inside the mixer and not on the floor whilst being able to get into low buildings and deliver feed simultaneously left and right.