Guide
10 Life Experiences Children Can Only Get By Visiting A Farm
Food is an essential part of all our lives. But in today's modern society, the way our children interact with what's on their plate is fundamentally different from any other time in history. In the past, kids would have had direct experience of life on the farm or, even if they didn't live on one, would have seen what goes on in the agricultural industry.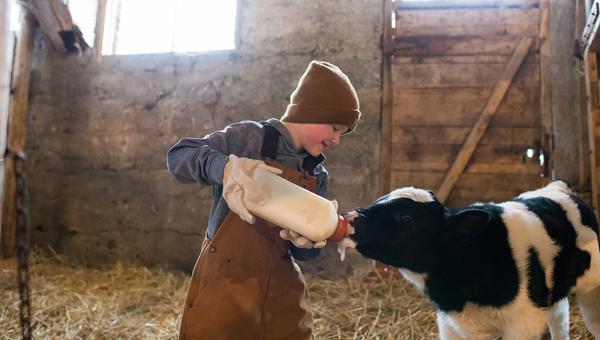 Today, however, things are different, and children risk not knowing where their food comes from or how it is made.
Check out these ten reasons why all kids should experience farming and how to do it.
1. Farming Teaches Children About Animals
Unlike wild animals, livestock that lives on farms need special treatment to ensure that they are looked after properly. Children who don't experience farm life probably won't learn about an animal's needs. It is important for children to learn about animals and a farm is the perfect place to start this journey.
2. Farming Teaches Children About Where Meat Comes From
The origins of meat can be shocking for some children, but most, in time, will accept the reality of meat production. It can be a painful lesson to teach, but one that every child needs to learn.
3. Farming Shows Children That Hard Work Pays Off
Farming isn't easy: the early mornings, long hours, and physical labor can all take their toll. Farmers work to feed the community that he or she serves, making it a rewarding job.
4. Farming Teaches Children How To Solve Problems
Problem-solving is an essential skill in today's economy and nowhere more so than on the farm. Farmers have to contend with all kinds of issues, from storms to livestock illnesses to competing with cheap imports. Farmers are often resiliant, a skill vital for children, as they grow up head off into the world.
5. Farming Helps Children Develop A Sense Of Responsibility
If people avoid chores on the farm, there can be severe consequences. Farms show kids how important it is to work hard and be responsible for one's property.
6. Farming Gives Children An Appreciation Of The Effort It Takes To Produce Food
When children see giant combine harvesters, miles of crops and farmers working hard, they quickly understand just how hard food is to make. When children see the time and effort that goes into food production, they'll hopefully think twice before wasting it.
7. Farming Teaches Children To Respect Nature
In farming, the weather controls everything. Farming shows that nature is ultimately the boss.
8. Farming Teaches Children About Perseverance
If there's one quality that farmers need to have, it's perseverance. Whether it's persevering through low prices for their products, drought, or physical labor, farmers are an excellent example to everyone.
9. Children See How Farmers Look After The Land
Farmers are often called "stewards of the land" thanks to their work digging trenches and setting aside areas of wildlife.
10. Farming Teaches Children About Safety
There are all kinds of dangers on the farm, from chemicals to vehicles. Being aware of these can help keep children safe in different circumstances.

Conclusion
When children experience farming, they learn about the importance of what farmers do and that food requires a lot of effort to produce. It also sparks their curiosity and, hopefully, encourages greater personal responsibility.