Advice
Your guide to caravan holidays in Cornwall
A caravan holiday in Cornwall can be better than the Caribbean. Why? Because you don't have to fly across the Atlantic when Cornwall has glorious beaches and crystal clear sea that's just as good; better still, there are lots of campsites there, so you can take your caravan, and here's a few top tips to make Cornwall your favourite holiday destination for years to come.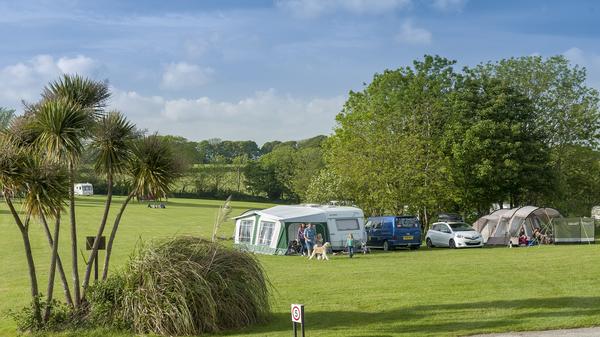 Words by: John Rawlings
Published on 31 July 2018 | 0 min read
1. Book in advance
If you want a caravan site in Cornwall in one of the more popular areas, or one with a sea view and lots of amenities, and you're going in the school holidays, you can't expect to just turn up without pre-booking a pitch. You will almost definitely need to book as far in advance as possible for July and August. There is always the chance of late availability due to cancellations, and the other option is searching for sites more inland, or in less popular areas. But don't forget Cornwall is beautiful at any time of year, so if you can go out of the school holiday season, it is well worth it.
2. Set off early
Cornwall is one of the most popular destinations for UK caravanners, (and non-caravanners), so in the peak season it is wise to leave home early or find a stopover en route so you can get ahead of the traffic. It's not uncommon for some people to travel through the night, but remember that check-in at most caravan sites is in the early afternoon, so unless you've made special arrangements. The roads are obviously going to be busiest at the weekend, so if you can travel on other days, it could make your life easier.
3. Finding a campsite
Cornwall has always been a popular holiday destination and any people have favourite campsites they return to each year. But if it's your first time, there are a huge variety of campsites, so it depends what type of site you want, what time of year you're visiting, and where you want to stay.
There are some very popular, large campsites with lots of facilities, including bars, entertainment and swimming pools. Some of these will be run privately and others by large operators, such as Parkdean Resorts or Haven. If you want something simpler, then good places to search for campsites with the most predictable standards are those owned or affiliated to the Caravan and Motorhome Club and the Camping and Caravanning Club, although you'll mostly have to be a member in order to book. You can search for late availability, and if all their sites are busy, then they offer two other options which are excellent value - holiday rallies organised by local centres, plus their networks of small and simple, privately owned 'certificated' sites licensed for a maximum of five caravans. The Best of British group lists a selection of family-owned caravan sites which it claims to be of the 'finest' standards. If you want to avoid children and like things peaceful, then the privately owned, adult-only campsites listed at www.tranquilparks.co.uk will be perfect for you. We must, of course, mention the official Visit Cornwall website, as it lists plenty of campsites and has a 'late availability' search function.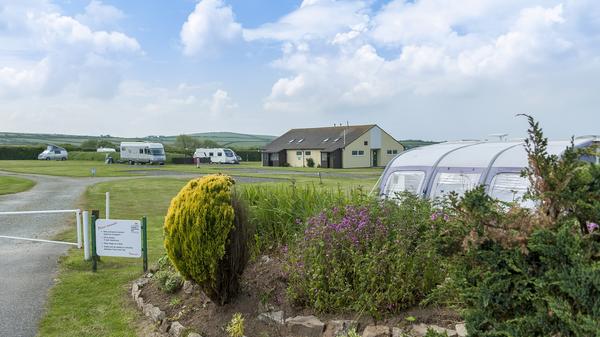 4. Big or small, beach views or countryside?
As we've said, campsites come in all shapes and sizes to cater for all tastes, especially in Cornwall. Expect to pay a premium and have a more compact pitch to have the convenience of being within walking (or surfboard carrying) distance of a beach (but think of the car park fees you'll save!), and remember that sea views also mean your campsite will get the full force of the wind if a storm picks up. Pack some extra straps for your awning, just in case! But there are plenty of other options inland which will reward you with space, peace and quiet, and glorious countryside views. It's a narrow county, so it isn't far from north to south coasts, but it is hilly and remote in places, so there's large areas with no mobile phone signal - so campsite wi-fi might be something you consider essential.
5. North or south coast?
The north and south coasts of Cornwall can be quite different. The south coast on the English channel is more sheltered, while the north coast is a bit wilder and gets more waves coming across the Atlantic. The weather can be completely different on one coast from the other. The sea can still be chilly in summer, so wetsuits are popular/needed and there are plenty of places to hire them (and body boards) if you need them. Check if your campsite has somewhere to rinse your wetsuits after a day surfing or bodyboarding. And another tip is to take lots of change for car parking as there isn't always an adequate signal to pay by phone.
6. Be considerate
If you have a large caravan (or motorhome), it might be worth asking the campsite what the access on the approach roads are like. Many of the minor roads in Cornwall are rather small and you don't want to risk damaging your 'van or the reputation of caravanners, so please be considerate and find somewhere to pull over temporarily to let any traffic behind you pass.
7. Be safe
Police regularly set up spot checks on the M5 to check caravans heading to Cornwall and they usually reveal some scary results. They have found many caravans in poor and sometimes dangerous condition - overloaded, worn tyres (especially the side walls) and cars without any towing mirrors. Do we want the Government to use this as evidence that caravans need an MOT system? No, so let's make sure we don't help them. Don't spoil your holiday by something going wrong in the caravan, so it is wise to make sure your caravan has had an annual service, especially if you haven't used it since your last summer holiday. And take it easy. You're on holiday and want to get there happy, relaxed and in one piece, so there's no need to rush. It's easier to make mistakes if you're tired or rushing. Download some podcasts or audiobooks to make the journey more entertaining.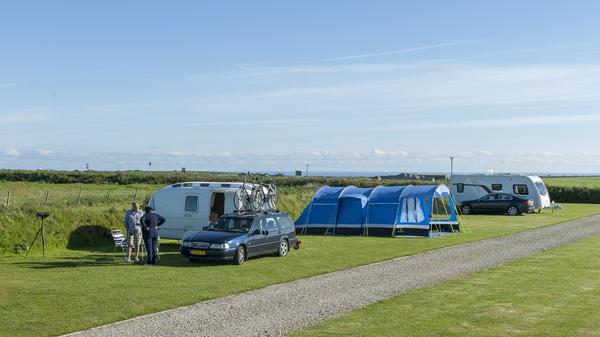 8. Accessories
Have you got everything? What about security equipment? You'll need to put a wheelclamp on if you leave your caravan unattended at motorway services. Deck chairs? Windbreak? BBQ? Awning?
Experienced caravanners will have lists of what to pack, but it's still easy to forget something or you might need to replace something while you're away. Don't worry, there are caravan dealers in Cornwall and some campsite shops will stock some essentials, or another there's also a good caravan accessory shop called PRIMA Leisure just near the M5/M4 junction (and on the M5 services) that's perfect for caravanners heading to Cornwall. You can order items to collect on arrival, or get them delivered to your campsite within 24 hours.
9. Insurance
Unfortunately, accidents do happen, so check your caravan insurance has been renewed. Campsite crime is relatively low, but with all the gadgets we take with us these days, make sure your caravan or household insurance covers them while you're out and about. And don't leave them on display.
10. Think laterally
If you can't find a suitable campsite in Cornwall, then don't despair. Why not extend your searches to Devon, Dorset or South Wales instead?
Looking to buy a caravan?