Advice
Your Caravan Finance Options
Many people are thinking about exciting staycations that they can go on right now. Owning a caravan is a great way to have a family-friendly, UK holiday at your fingertips, offering both freedom and flexibility. If you want to buy a caravan but don't have the money upfront, caravan finance is a great solution. Here we make it easy to understand the different options available.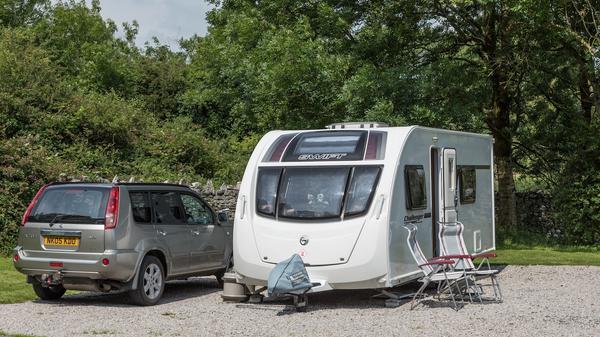 What are the benefits of caravan finance?
A popular way to buy new and used caravans.
You don't have to pay the total amount for the caravan you choose upfront.
Enables you to spread the cost of your caravan over a set period of time.
Payback times, or the length of the agreement, is often between 3 and 5 years but can be more or less.
Choose between different plans and options to suit your situation and needs.
Hire Purchase or HP
This is a popular type of caravan finance. To start with, you pay a deposit upfront to secure the caravan, you then continue to pay off the total price via set, predefined monthly instalments. You will also need to pay interest charges as part of each monthly instalment.
As the payment amounts and payment term are predefined you will know how much you are paying, and for how long, right from the start. Only at the end of the agreement is the caravan officially 'yours' in legal terms. In order to pay less interest and get a shorter term, you can opt for a larger deposit amount.
Personal Contract Purchase or PCP
In this type of finance, you also pay a deposit to start with, followed by smaller instalments each month for the rest of the agreed payment term. At the end of the term, you pay off the total amount with one lump sum.
If at the end of the term you are not in a position where you are financially able to do that then you have the option to return the caravan, as long as it is in the same condition as when you received it and you haven't gone over your agreed pre-mileage limit. You could also have the option to exchange the caravan for another caravan from the dealer who agreed the finance deal in the first place, this way you can use any equity you've built up in your current caravan towards your down-payment.
Buy Outright 0% Finance
0% Caravan Finance is another term for an interest-free loan that you put towards buying a caravan. As with other types of caravan finance, the total cost is spread over a set payment term by way of monthly instalments. But, the crucial difference is that there are no interest charges with this type of loan, which makes it a very attractive option. This means that at the end of the term you have usually simply paid the price that you would have if you had purchased it on the day. Whereas with Hire Purchase (HP) and Personal Contract Purchase (PCP) you end up paying more.
One drawback of this type of loan, if you don't have the means to cover it, is that the monthly repayment amounts are usually higher than with HP and PCP. These deals are rare to come by and when you do find them they might only be offered for a limited period of time. Usually, they will be offered by the caravan manufacturers or dealers themselves rather than by an external loan provider. As this type of interest-free loan poses a high risk to the lender, a solid credit history is often required to qualify for this type of caravan finance.
Credit Card Caravan Finance
If you choose to buy a caravan with a credit card then your purchase will be subject to the unique terms of your credit card provider. You pay the total amount upfront, and then you pay the credit card company back over the coming months, with added interest on the amount you owe. One benefit of purchasing a caravan with a credit card is that you can usually change the amount that you pay back each month and it is not fixed as with HP, PCP and Buy Outright 0% Finance.
The bottom line
When it comes to deciding to take out any type of loan or make a financial arrangement, it is essential that you clearly understand what you are signing up to and the exact responsibilities that will be placed on both you and the lender. Make sure to study the terms and conditions thoroughly. It is also beneficial to seek professional advice and check sites such as the Money Advice Service and Citizen's Advice Bureau.