Advice
What are your caravan storage options?
There are lots of different storage options available for your caravan. When you are choosing, consider what is not only most convenient but also more secure. Read more about your options here…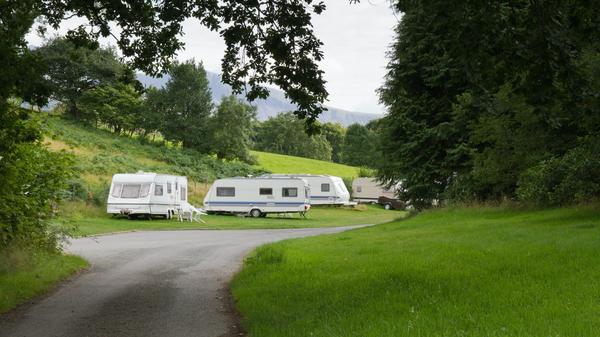 Here are your caravan storage options:
1. Keep your caravan at home
Have a garage or driveway? You could keep your caravan at home.
Keeping a caravan in a garage is an ideal option as it offers greater security and shelter. You will need to consider the height and length of your caravan - make sure you take measurements before you buy one, or at least before you attempt to fit it in your garage. If you are restricted by the height of your caravan, keeping it on your drive is another option. If you decide this is what you want to do, ensure you check the bylaws where you live, as some have restrictions. If you do keep it on your driveway, make sure you have security in place.
Make sure your caravan is secure at home
If your caravan is easy to get to, unfortunately, it is also easy for thieves to get to.
Considering buying a security post, as this can help block removal.
Look into alarm systems, it is worth investing in a good one to secure your caravan.
When you go away in your caravan, remember this may be an indicator to people that you are away - so consider security for your house too.
You should also check your insurance policy is suitable for your caravan being parked at home for long periods of time.
2. Keep your caravan on a secure storage site
If you want to keep your caravan on a site, you will need to consider if you would like one close to you (where you can check on it and access it quickly) or a site you like visiting, where you know and trust the owners.
Different sites have different offerings. Some sites do offer all year round storage, or some let you reserve a pitch for a set period of time. Check out the following websites for storage pitch options:
https://www.caravanclub.co.uk/advice-and-training/taking-care-of-your-outfit/caravan-motorhome-storage-facilities/
https://www.cassoa.co.uk/
https://www.caravansitefinder.co.uk/
Make sure your caravan is secure on a site
When you are choosing a site to store your caravan, it is important to consider their safety measures before trusting them with your caravan.
Here are some questions to consider:
Do they have protection around the parameters of the site?
Do they have security at every access point?
How secure is the entrance?
Do they have 24 hour CCTV?
Does the site have security lighting?
Are there any fire risks?
Is the pitch covered by public liability and occupier's liability?
It is also worth making sure your caravan insurance policy covers your caravan while it is in storage.