Feature
Vintage caravans and luxury holiday homes
A look back into a brief history of static caravans to today's luxury holiday homes...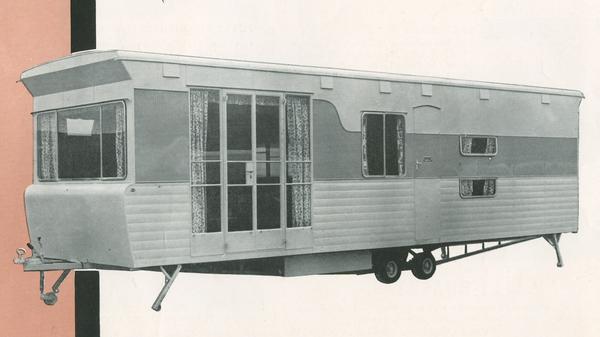 Whether you're looking at hiring a caravan, searching through holiday homes for sale or researching what it was like living in a caravan in the good old days, one pattern emerges... Static caravans, residential park homes and holiday homes have always been part of an industry that's all about the customer when it comes to construction.
Below you'll find examples of customisable layouts for caravans for sale over decades. With today's concerns over social distancing, household bubbles and other living logistics, there's never been a better time to look at a caravan or holiday home for the summer months.
Vintage static caravans
Even in the '50s, manufacturers such as Jubilee were promising the world to eager holidaymakers, highlighting "the limitless pleasure a caravan can give," and offering layout changes on request as a special order at no extra cost "unless labour or material costs are involved."
Bespoke options aside, the spec of the 1954 Hornet model, for example offered an all-steel chassis, glazed stable-style outer doors, metal-framed windows, and the diminutive but delightful B500 cooker. Of the same year, the 22ft Everest Avalon boasted a tongued and grooved floor, woven tapestry upholstery, glass fronted china cabinet, two external doors and plenty in the way of sleeping space, all for £550. That's around £15,000 in today's money, according to the Bank of England's inflation calculator. A decade later, with the 1961 Paladin Chalet billing itself as having "all the features of a luxury maisonette," there was still no skimping on specification standards.
Omar moves onward and upwards
The '70s saw Omar billed as a "leader among modern mobile homes." The manufacturer opened its Diss factory at the start of the decade, and homes such as the Cedar Ranchhouse were doing the rounds in industry magazines.
At £1345, it was a model taking a step up in the accommodation stakes. As its name suggests, cedarwood featured throughout. The lounge area was flooded with natural light, courtesy of grand bay windows and double entrance doors, while the large kitchen and dining area was "scientifically designed for maximum labour saving and hygiene." The option to customise the interior plan for special requirements remained, and decor was available to be arranged in any preferred colour.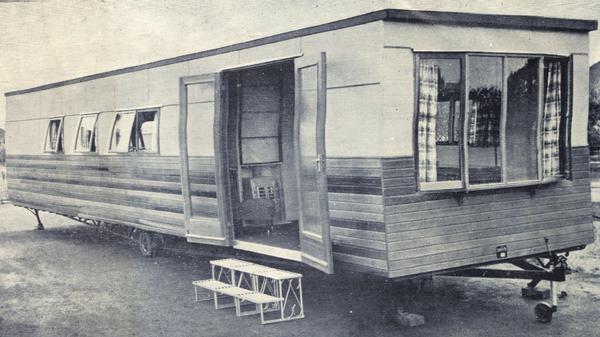 Another level of luxury
The energy efficient and bespoke builds of today offer another level of luxury to both the residential park home and holiday home markets. What's more? Manufactured to the British Standard (BS3632) of park homes, many of today's holiday homes are up to residential quality, despite regulations only allowing holiday use.
Sticking with Omar, one of the best examples of contemporary class is a model that's dominated the top of the pile for all-out opulence. The Kingfisher RT Lodge and its remarkable roof terrace is something to behold on-site. It's not just impressive on the outside, either, as the glass front fascia and French doors offer panoramic views from an open-plan living space under a vaulted ceiling.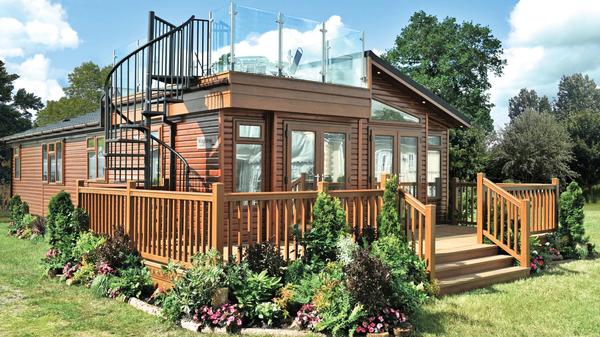 What's next for holiday homes?
Modern holiday homes have the exact atmosphere you need for rest and relaxation manufactured to their core. Once the hit to the tourism industry has subsided and we figure out the new normal, it will be parks and caravan sites that draw the attention of many who may no longer wish to jump straight back on board a confined plane, sticking instead with the staycation option.
Forget Airbnb, as many holiday homes already offer the affluence and aspirational interiors of a swanky city flat, and it'll be a joy to watch the innovation in manufacturing masterpieces from UK production lines in the years to come.