Guide
Top tips for selling your caravan on Auto Trader
Selling your caravan on Auto Trader is an easy way to find buyers from all over the UK. If you no longer have space for your caravan or the time to get out and enjoy it, here's how to make a successful sale using an Auto Trader advert...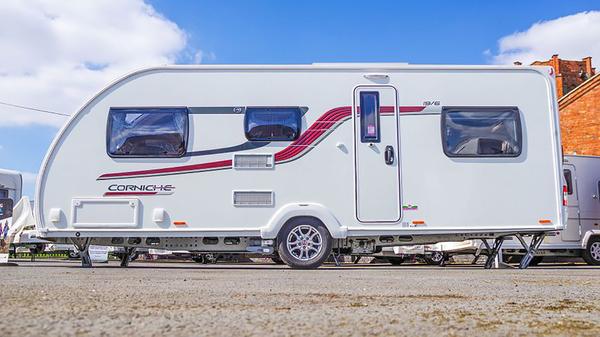 Advert wording
When you're selling a car or van, people need to know about the in-depth vehicle specifications. With a caravan, things are slightly different.
Your caravan won't move on its own. Your advert needs to focus on the caravan's condition and what the buyer can expect. You'll want to provide plenty of detail about the fixtures, fittings and furniture. Start your advert with the essentials. These are details that people need to know. Important details include the make, model and year of Manufacture, as well as the length and width. Once the essentials have been listed, inject some personality and tell people more about the caravan. How many people can sleep in it? How does it cope with the hilly country lanes and where has it spend its time? Your advert should be concise, but shouldn't feel too generic. Your buyer is likely planning years of exciting adventures, so don't be afraid to feed their excitement with a few small details about yours. Also be sure to include information about your caravan's most interesting features. If you're including air-conditioning or in-built power, this is something that your buyers want to know. What makes your caravan special? Make sure that details are accurate. You could be at risk of legal action if your caravan is sold based on incorrect information. Don't be afraid to admit any flaws or things that will need to be repaired. As long as your price is fair, someone is sure to be interested.
Pricing
Psychological pricing has been used for decades, in our stores and shops. Something sold for 99p seems much cheaper than something for £1.
Online, the slightest price difference is even more important than before. When buyers can search and filter by price, your advert might not even show up. Selling your caravan for £3,995 could make it show in 50% more searches than listing it for £4,000. Consider how a small price change could really increase your advert audience.
Photographs
Your caravan is going to become somebody else's home-from-home. How it looks is very important, as well as the condition that it's in. Increase your enquiries with very clear photographs, using a high-quality camera.
Photographs should show the outside of your caravan from every possible angle. Inside, try to show as much of the room as you can. Then, take even more photographs with close-ups of interesting features. Is there anything a buyer might particularly like? Can you highlight any damage, so that people know what to expect? It's always better to have too many photographs than it is to not have enough.
Viewings
When you're selling a car or a van, the test drive is very important. Buyers need to see how a vehicle drives, whilst you need to keep the car safe. With a caravan, things are slightly different.
Nobody needs to test drive a caravan, which means that every viewing can take place in a location of your choice. Give potential buyers the chance to look around, and look over your caravan thoroughly. This may take time, so be prepared to wait for a while whilst they're checking. If your sale is successful, you shouldn't hand over the keys and documents until you've received the full payment. If your caravan isn't on your driveway at home, pay extra attention to security. Potential buyers might be aware that your caravan isn't being used. Ask potential buyers for identification before you give them access to your caravan. Make sure that you have their contact details so that you can be sure that every viewer is genuine.
Being available
You can't be expected to be available 24 hours a day, though it's important to answer enquiries and calls when your caravan is advertised online. If you miss a call, a potential buyer might move on and look somewhere else.
If your phone rings, do your best to answer if only to offer to call back. If you know that there are times you won't be able to respond, it may be worth writing these on your advertisement. Private sellers have jobs to do, but you won't want to miss a chance to sell. Selling a caravan on Auto Trader will give you access to more than 240,000 buyers. The key to your success lies in a good advert and responding to any enquiries.