Advice
Is it worth joining a caravan club?
There are various benefits of joining a camping and caravan club such as saving caravan owners money, helping you enjoy owning a caravan, and providing opportunities for great holidays. Find here all you need to know about motorhome and caravan clubs.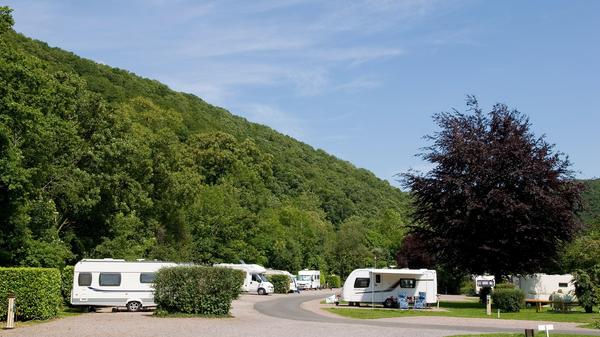 Most join one or both of the two biggest UK clubs, which are the
Camping and Caravanning Club
and
the Caravan and Motorhome Club
(formerly The Caravan Club); however, there are others to consider, such as owners' clubs associated with a specific brand of caravan (e.g.
Swift
,
Bailey
or
Coachman
), or special interest clubs, such as for solo travellers, for example.
Every club, big or small, will offer some benefit to its members, if you make the most of them. These range from economical ways to get away for a weekend or longer holiday, being instantly part of a community of like-minded people, and a way to make new friends. The two big clubs, mentioned above, offer members even more. In this digital world, many camping and caravan clubs have Facebook and other social media groups that you can be part of as well, but it's hard to compare these to an officially organised and recognised club. Online forums about motorhomes and carabans could also be useful to a certain extent.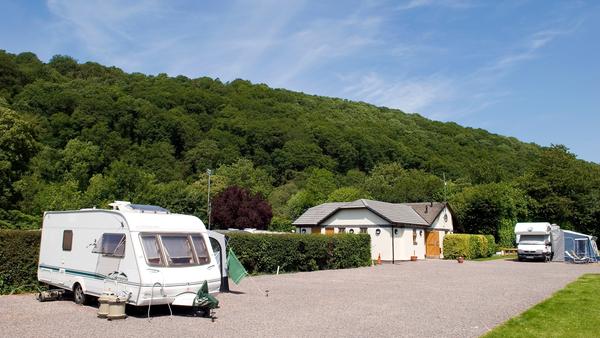 Why not join a caravan club?
Let's consider why you wouldn't join a club. Well, maybe you don't think it's worth any joining or annual fee, especially if you're not using your caravan at the moment, or maybe it's any cost of joining, or you just don't think you want or need any of the benefits they usually offer.
So, let's look in more detail at the most obvious reasons and benefits of joining a caravan club; these benefits could save you more than the membership fee.
7 benefits of joining caravan clubs
1. Member offers
Even if you aren't using your caravan, to protect your investment, it will still need to be insured and clubs can offer their own specialist insurance policies or special discounts via special affiliate schemes.
Clubs often have a host of member offers, including special events or rallies, and discounts on a whole range of products, from accessories to entry fees and even new cars.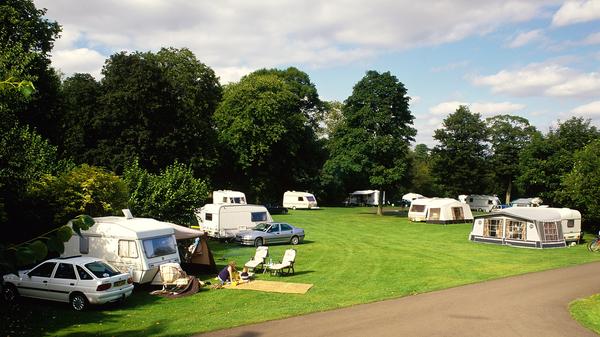 2. Campsites
This is a key reason that caravanners join the big clubs as they have their own campsites across the UK and people like the guaranteed, uniform standards these offer. Yes, they do come with a set of rules and regulations to adhere to, but that's why they offer a consistent standard.
Both these Clubs also have privately-owned 'certificated' sites. These are only allowed a maximum of five units and as a minimum, have to offer just the essentials of fresh water and somewhere to empty your toilet. Some might not have an electric hook-up, but the benefit is that these sites cost less per night, may have more space and privacy, and are often wonderful locations.
3. Friendship and support
Feeling part of a community, whether you want to be sociable or not, is a popular (and sensible) reason for joining a camping and caravan club. For example, if you have any questions about your caravan, joining an owners club gives you an instant network of experienced owners to speak to, or find out about any common issues other owners have had, and maybe source spare parts, while the two big clubs have expert technical support available. Owners clubs can be a great way to get news on the latest models or offers from the manufacturer, and they may also get a special invitation to visit the factory to see where your caravan was made.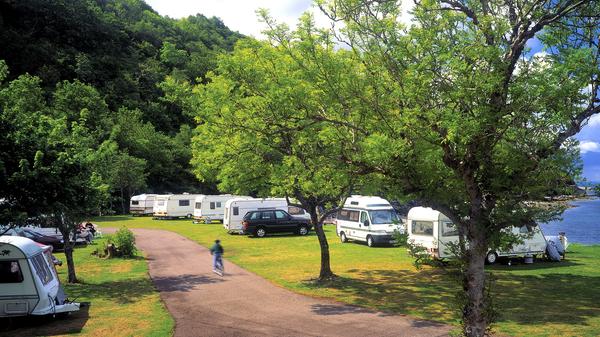 4. Club socials
Motorhome and caravan clubs usually organise weekend or holiday rallies or 'meets' throughout the year across the country. Even if you don't want to be sociable or meet other people, it can be a great comfort just to have other people around, in case you need them – especially if you're new to caravanning, or maybe it's a holiday rally abroad.
These rallies usually offer great value weekends away. They might be on regular campsite (sometimes at a special rate), or they get special permission to temporarily use a more unusual location, possibly offering just the essentials of fresh water and somewhere to empty a chemical toilet. You can usually guarantee there will be a social element to these events, for adults and children, which is why many people love these clubs and have made many new friends.
5. Advice and technical support
Beyond the benefits of access to a community in a club, if you join the big clubs, there is professional legal and technical advice, plus towing courses and free car and caravan matching services available. This could range from staff working full-time offering technical support and knowledge from their attendance at national or international committees, to foreign touring departments with expert knowledge and special rates available on ferry crossings or foreign campsites.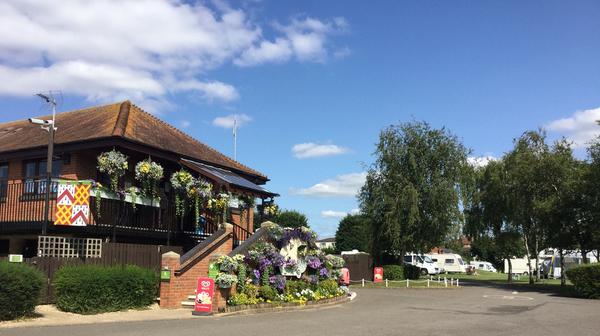 6. Magazines or newsletters
The two big clubs send members a professional, monthly magazine with news, reviews and travel features, plus monthly newsletters with the latest offers. There are digital versions of these magazines which usually have extra video content; obviously, smaller clubs won't have this level of resources, but, at the very least, there's likely to be a newsletter.
7. Costs
Annual membership costs for both the major clubs are around £50, while owners clubs start from around £15 – but, remember, there is obviously a vast difference in what they offer.
There will be a fee for attending any weekend rallies or meets to cover the costs of setting them up.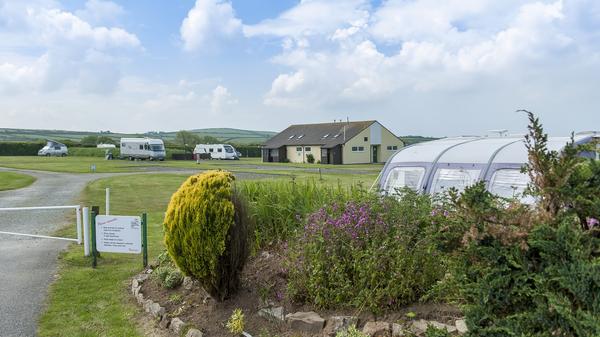 So, is it worth joining a caravan club?
Clearly, the benefits of joining a club seem to outweigh any disadvantages, so it's got to be worth trying, and if you're really not enjoying being a member, nobody is going to force you to renew your membership, so there's very little to lose on this decision to join a club.
If you're still not convinced about the benefits of joining a caravan club, before you dismiss the idea, at least do a Google search to find some club websites for more information, or ask any caravanners you know or meet along the way or online. In order to learn as much as possible about caravanning, newcomers are highly recommended to join the Caravan and Motorhome Club or the Camping and Caravanning Club; experienced caravanners can still benefit as well in so many ways, especially to keep up to date with the latest legal and technical situations from the experts.
Looking to buy or sell a caravan?