Advice
How can I get cheaper caravan insurance?
Caravanning is an incredibly popular holiday choice for people looking to take breaks in Britain. In fact, two million people take their holidays in caravans or motorhomes every year! If you're someone who likes a caravan holiday, you want to make sure that you're getting a great deal on your caravan insurance, hopefully this guide will help you...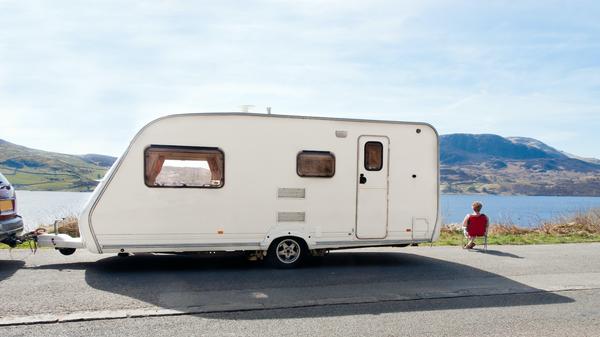 Do I need caravan insurance?
The law in the United Kingdom does not require you to have dedicated caravan insurance. In fact, your car insurance is enough for you to legally tow a caravan on the road. In the case of an accident and someone else's property is damaged or they are injured, your car insurance will payout.
However, your car insurance will only cover your caravan on a third party basis. If you want your home away from home to be covered from fires, theft or damage of any kind, you might want to consider separate caravan insurance as this will cover you should the worst happen. Both under and over insuring caravans is common, so you should do your homework before taking out insurance. Spend some time working out what you do and don't need to be covered for because you might find options that add to the cost of your policy without giving you any benefits.
How can I lower my premium?
Like with any type of insurance, the amount your premium costs depends on how great your insurer perceives the risk to be. Things like your home address, the type of caravan, how you use it and where it is kept will all factor into the insurance company's rating of the risks.
The best way to lower an insurance premium is to lower the risk of something happening to your caravan and to make sure that you are aware of what you do and don't need to cover. You might find that by adding extra security features or changing where your caravan is kept, you are able to reduce your insurance premium.
Contents & away from home cover
Depending on your home insurance, you might find that some of your personal effects are already covered when away from home. This type of cover tends to be an add-on to a home insurance policy that can cover items (depending on the terms of your policy) that you commonly take away from your home - things like phones, laptops, jewellery and watches.
If these items are covered under your home insurance, you don't then need to make sure they are covered under your caravan insurance. Be aware, however, that things like your kitchen equipment may not be insured under away from home cover - it is worth giving your insurers a call to find out what the limitations are.
Opt for a specialist broker
While some home or car insurance companies might give you the option of adding comprehensive cover for your caravan, that might not always be the best option for your wallet. It is always worth comparing prices and cover levels that different insurers offer, and looking into specialist brokers can help you get the best level of cover as well.
Club membership
If you are a member of a recognised caravan club, some insurers might give you a discount on your premium. While this won't apply to every caravan club and every insurer, it is still worth investigating to see if there's an extra discount to be had that you can take advantage of.
Storage & security
Like with car insurance, the location as to where your caravan is kept when not being towed can make a difference to your premium. Keeping your caravan in a secure storage location (especially if the location is recognised as such by your insurer) could help save money on your premium. It is worth keeping in mind that these locations can sometimes charge hefty fees.
Some caravan insurers may insist on specific security devices to reduce the chances of your caravan being towed away by thieves. These could include devices such as hitch locks and ground anchors that are designed to prevent the caravan from being moved. Alarms are another security device that could be worth investing in, and if the worst does happen, a tracker might help your pride and joy get recovered sooner. Some insurers do offer a discount if you have additional security measures in place, so other than the added peace of mind, they could help you to save money in the long term.