Advice
Don't just hitch-up and go
When did you last use your caravan, and is your caravan still covered by any warranty? These are two very important questions for your safety and your pocket.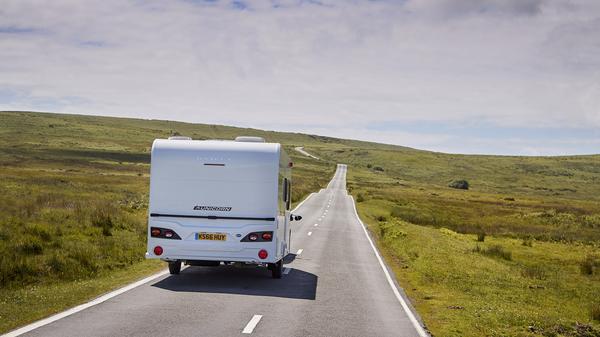 If you haven't used your caravan since last year, and you're thinking of taking it out and about soon, please don't just hitch-up and go.
Although caravans don't need MOTs in the UK, like any road vehicle, there are several important things to check to help keep your caravan working properly and safely. And if it is covered by a warranty, it will almost certainly be part of the terms and conditions that the caravan has an annual service.
You'll kick yourself
If your caravan is covered by a warranty, then check the terms and conditions as it will almost certainly say that it has to be serviced by an authorised workshop. That means that if you don't do this, and need to claim for any repairs in the future, your claim could be rejected – which could leave you severely out of pocket.
Don't be daft
Every year, spot checks on caravans on popular holiday routes by the Police usually reveal an alarming (and sometimes shocking) number of dangerous or unroadworthy caravans. They check if you are using towing mirrors too.
If we don't want annual MOT tests introduced for caravans, then, we need to smarten up our act and stop providing evidence like this that could be used to justify them being introduced.
Key items
OK, so a caravan isn't a car so doesn't have an engine that needs servicing, but it still has plenty of other items that must be checked regularly for your own safety, and for those around you.
If you stop and think about it, there is a whole host of kit in a caravan that will need maintenance. This includes brakes, tyres, road lights, leisure battery, water system, gas and electric systems, plus the all-important hitch, and probably a stabiliser. The list doesn't stop there: the corner steadies must be working smoothly; it will definitely have a fridge, cooker and a heating system for the interior and water. It might have accessories fitted, such as a motor-mover or air conditioning. They will all need regular maintenance and safety checks or they will let you down just when you don't want them to – when you are on holiday and meant to be enjoying yourself.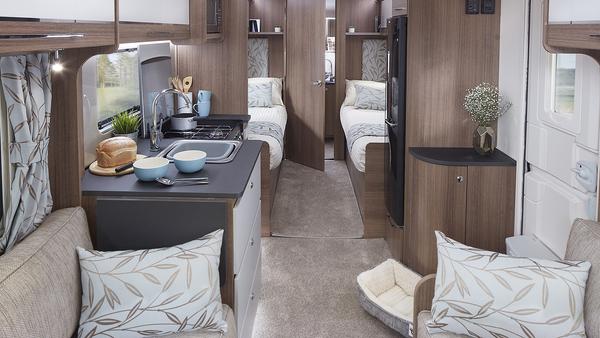 A special mention
Tyres (and wheels) deserve a special mention.
It's easy to look at the tread left on a caravan tyre and think that it is fine and legal; however, it is essential to regularly check the tyre's sidewalls as they usually wear or crack long before the tyre's tread is near the legal limit. This is because most caravans don't do enough miles each year to wear the tyre tread down to illegal levels, but in the meantime, they are exposed to the sun's rays and hot and cold weather conditions with the weight of the caravan sitting on them for an extended period. You don't want a blow-out when you're travelling, so the usual recommendation is to replace them at least every five years. If you're not sure how old the tyres are, then for your own peace of mind, change them. Before every trip, it is wise to check the tyre pressures plus the wheel nuts (with a torque wrench) as they can wear loose over time. Do you carry a spare tyre with you? If so, don't forget to check it too (and if you don't have one – get one!). Two other things that also deserve a special mention are the smoke and carbon monoxide detectors. These could save your life, so regularly test they are working. Older caravans may not have both fitted, so it's best to arrange for this to be attended to as soon as possible.
Non-mechanical items
Hopefully, you left the fridge ajar for ventilation, otherwise it could be mouldy and smelly; so could the toilet if it wasn't cleaned thoroughly after its last use.
Other things to check include the awning rail (to make sure it's not blocked), signs of water ingress (check regularly to avoid it spreading if undetected) and make sure no insects or animals have made it their home while it's not been used. Always check your caravan regularly in case there's been any weather or storm damage.
Do it yourself?
While some caravanners are competent enough to do most of the essential maintenance themselves, it is best left to the professionals, especially if this is a condition of the caravan's warranty. That way you will also have a receipt for your records too. Most caravan dealers offer servicing facilities, but obviously they get busy prior to holiday times, so it's best to book as far in advance as possible. The National Caravan Council (trade body) for the industry, along with the Caravan and Motorhome Club and the Camping and Caravanning Club have set up an Approved Workshop Scheme that requires all workshops to abide by terms and conditions and a code of conduct.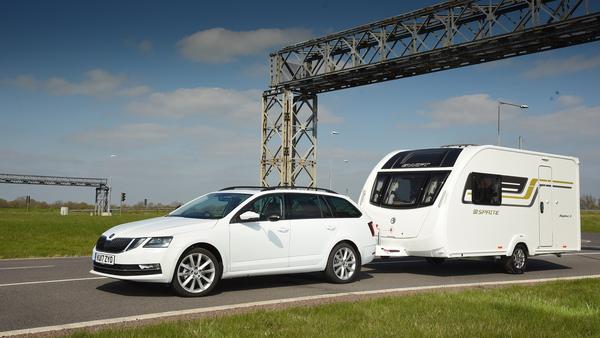 And finally…
The last thing to remember is to check is your caravan and its contents are insured before you leave. It should be insured all year anyway, even if it is not being used, or not worth much, as you've probably got a surprising amount of gear or electronic gadgets in it which will soon add up if it is stolen or written off.
Looking to buy a caravan?