Advice
Can I get a refund on my caravan site fees?
With around 365,000 static caravans in the UK, and many owners paying upfront fees to caravan parks for up to £5,000 a year, owners are rightfully worried about the cash they've parted with as they cannot use their caravans due to COVID-19.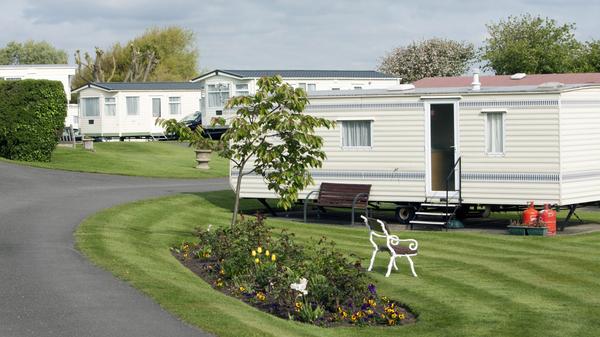 Lots of caravan owners are currently feeling like they have been treated badly and lots of business owners are also struggling to come up with ways to deal with this crisis the best they can. Thankfully
MoneySavingExpert.com
have been exploring ways to help caravan owners during these tough times. Here we look into the help you may be able to access…
Not getting the services you've paid for?
Lots of facilities vary, depending on the owner of the parks and what you have 'paid for' will depend on what your contract with the park states.
Around 70% of holiday caravans are pitched on caravan parks which are owned by these micro or small family businesses. Many smaller sites only offer the basics (power and hygiene facilities), which means you are essentially paying for somewhere to keep your caravan safe. If your caravan is in a large site, where you would normally be able to take advantage of facilities like a swimming pool, gyms and entertainment it is likely that you would pay more for your caravan pitch. All contracts vary, but it is common to pay an all-in-one park or pitch fee, this means it is unlikely that you will have an itemised breakdown of how much you pay for facilities, maintenance, rent etc. Unfortunately, this means it is difficult to determine exactly how much you would be paying to park the caravan alone.
The British Holiday & Home Parks Association
are arguing that a holiday caravan agreement is "a licence for the provision of the pitch to site that caravan and for the maintenance of the park and its utilities infrastructure to supply the caravan." They have explained that these services continue to be provided, despite the lockdown - therefore parks don't need to refund customers. They have advised their members to communicate with the caravan owners on their site and "retain their goodwill."
Think you are owed a refund?
Understandably both consumers and caravan park owners may be struggling to cope at the moment both financially and mentally. It is important for both parties to be patient and show compassion.
If you are not struggling financially but your caravan park is, consider taking a credit note as it may prevent them from collapsing. If you are worried about money,
MoneySavingExpert.com
have heard from caravan owners "who have been offered partial refunds or credit notes for use towards future fees" by the park their caravan is placed on, therefore you may be able to access help.
MoneySavingExpert.com
have created step-by-step guidance on your options.
Step 1
Talk to the park owners and attempt to come up with a solution that works for you both.
Ask for a breakdown of where your fees are spent.
Consider what you believe is fair.
If you need to - ask for a partial refund, calmly and rationally explaining why. Allow the caravan park owner to explain their case too.
MoneySavingExpert.com
spoke to the regulator, the
Competition & Markets Authority
, who stated that partial refunds should be considered. They said "Our guidance on cancellation rights includes grounds for when we would expect a full or partial refund to be issued. It covers a range of consumer contracts and different situations, but individual cases may vary depending on contract type – contracts related to caravans might cover a number of different arrangements. To work out if a refund is due, each individual needs to look carefully at the service they are paying for and consider whether that service is still being provided during lockdown."
Martin Lewis, Founder of
MoneySavingExpert.com
would like to remind consumers to "remember, caravan park owners may be struggling too." They have suggested even "though you may have a right to a partial refund, if the firm is struggling and does its best to provide a reasonable alternative, for example, reducing next year's fee, do take time to consider it. It may be that meeting it in the middle is what keeps it financially above ground and protects jobs."
Step 2
If you decide to take further action, tell the firm before you do.
Do this formally (in writing or by email) warning the firm what you're planning to do e.g going to court or trying a chargeback. This will demonstrate you are serious and will give them an opportunity to compromise.
If the caravan park owners are not willing to compromise, you're going to need to take financial or legal action which could start a conflict.
If you plan to go to court, set out the potential claim in writing as a "Letter Before Action."
Step 3
Try speaking to your bank and see if you can access credit or debit card refund services, although please consider this is difficult for partial refunds.
Normally
MoneySavingExpert.com
would "suggest using chargeback or Section 75 via your debit or credit card to get your money back. This is far more difficult here because we're only talking about partial refunds, and apportioning the split is difficult." They are currently speaking to Amex, Visa and Mastercard to check whether the chargeback scheme can be applied for partial refunds, check back on their site to see the responses live.
Step 4
If you have tried steps 1-3 above and failed, your final option is to take them to court.
Gary Rycroft, a specialist in consumer law at Joseph A. Jones & Co Solicitors, has said he believes that on the face of it in the current coronavirus crisis caravan licence agreements have been "frustrated" and that a part refund is an "obvious remedy".
MoneySavingExpert.com
have explained that "frustration of contact" is a legal doctrine where if the commercial basis of a contract cannot be performed, through no fault of either party (here because of coronavirus) then the parties can be returned to the position they were in before the licence/contract began." Mr Rycroft has claimed he believes if owners were to state their case before the courts, they could be in a strong position to win. He added: "The strong legal position of the caravan owners should be sufficient for the site owner to cut a sensible deal; the risk to the site owners if they don't is, they could be forced to give a full refund for the period during which the site may not be accessed." Going to court can be very stressful, it's a big step which you should carefully consider.
Conclusion
We understand that COVID-19 has thrown out many uncertain circumstances for both consumers and business owners. Please remember that at the end of the day, this is stressful for everyone and behind every business there's a human too. Where you can, try and keep things civil and come to an agreement that works for both parties - this will make it much easier when we return to 'normal' once more.