Feature
A weekend in the Isle of Wight
With caravan parks in England now allowed to open from July the 6th, now's the time to explore where you can get away. Curious about where to take your caravan next? Check out our guide to spending a weekend in the Isle of Wight.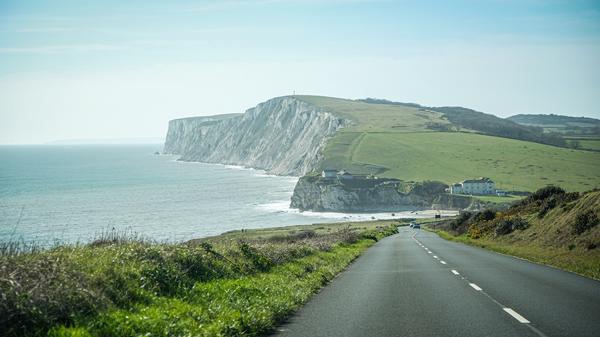 Words by: Auto Trader
Published on 25 June 2020 | 0 min read
Where is the Isle of Wight?
The Isle of Wight is a county, it is also the largest and second-most populous island in England.
The Isle of Wight is in the English Channel, between 2 and 5 miles off the coast of Hampshire.
Where should I stay?
We've found 3 great places for you to pitch up your caravan in the Isle of Wight
1. Ninham Country Holidays - Shanklin
Ninham Country Holidays offer a peaceful site surrounded by woods filled with wildlife.
This family-run campsite and holiday park on the Isle of Wight has a firm emphasis placed on being nature friendly. Tucked away within a quiet glen beside a duck pond, the site also has a bluebell woods which is full of wildlife including red squirrels, badgers and woodpeckers.
2. Old Barn Touring Park - Sandown
Set in a beautiful location, the Old Barn Touring Park describe themselves as 'a small friendly park with downland views in a countryside setting.' Named after its Grade II-listed thatched barn at the park entrance, the site won a prestigious gold conversation award, for demonstrating a sound commitment to the natural world and helping to protect and enhance their natural environment.
3. Compton Farm Caravan and Camping - Brightone
This spot boasts stunning natural views to the chalk down land valley and Compton Bay. Placed on a farm, which dates back to 1086, the site is also sheltered in a down land valley on National Trust land. There are lots of nice places for guests to take a walk locally, to enjoy stunning views and wonderful wildflowers.
What should I do when I visit?
For the adventurous…
If outdoor activities are your thing the Isle of Wight has a stunning coastline and warm climate making it the perfect place for walking, cycling and horse-riding.
If you're into more extreme activities, there are all sorts to try from paragliding to climbing trees and lots of water-based activities on offer.
Love the beach?
The Isle of Wight is the place to go, as it has the highest number of award-winning beaches in England!
Into history?
There will certainly be something here to tick all your boxes.
If you're into dinosaurs, keep a lookout for their regular fossil tours or visit the Dinosaur Isle in Sandown. If you would like to check out some Roman architecture, head to Brading's, a site discovered in the 19th century by a farmer who was digging to make holes for a sheep pen. If you want to feel like a royal for a day, visit Osbourne House, Queen Victoria and Prince Albert's former family home.
Italian
Makkie's Pizzeria, based in Shanklin, do a selection of pizzas and pastas. During the COVID-19 pandemic this restaurant, like many others, have adapted to focus on deliveries and collection and even home pizza kits. Makkie's are open every day apart from Monday from 5 pm-10 pm.
Chinese
If you're after a Chinese takeaway on your caravan holiday we've heard Kimbo's Chinese takeaway is the place to go.
Kimbo's is closed on Sundays and Mondays, but any other day you can find them open from 5 pm-9 pm on 9 Sandown Rd, Sandown PO36 9JL.
Indian
Red Chilli is one of the Isle of Wight's highest rated Indian restaurants.Based in Ventor, remain open for takeaways and deliveries during the COVID-19 pandemic, they are open Monday-Sunday 5 pm -11 pm.
Vegan
This 100% vegan eatery is based in Godshill. Their 'vish and chips,' a vegan alternative to fish and chips comes highly recommended! During the COVID-19 pandemic they are doing take-away and deliveries (to set locations) Wednesday - Saturday from 17:00 - 21:00.

British
We can't cover British without fish & chips, can we? The following come highly recommended and offer takeaway
Ozze's Plaice, 83 Royal Exchange, Newport PO30 2HW
Tony's Fish and Chip Shop, 14 John St, Ryde PO33 2PY
Stotesburys Fish & Chips 43 St James' St, Newport PO30 1LG
Looking for a caravan to get away in?