Advice
5 ways to get your caravan winter ready
If you're storing your caravan over winter, you will need to do a few jobs now to make sure your caravan is in good shape come Spring. Don't get caught out, follow our 5 tips to get your caravan ready for winter.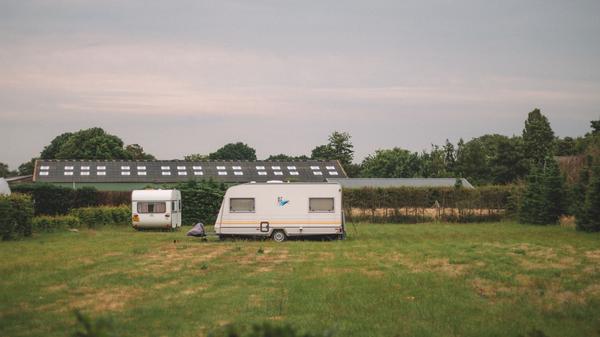 1. Check your tyres
Firstly, check the tyre pressure and make sure it's correct.
If your caravan is going to be in storage for a prolonged period, try to turn the wheels every couple of months to prevent problems.
We recommend using winter wheel clamps to protect your wheels.
Here are a few water related jobs for you to do before you store your caravan for winter:
Drain and clean cassette toilets and flush the system with water as much as you can.
Remove your waste tank, empty and clean it.
Use a seal lubricant to clean the valve blade sealing the toilet from the waste tank.
Drain your water system.
Open taps and remove your shower head.
Drain water from any places where it is held e.g on-board pump.
3. Sort your electrics and gas
Here are some electrics and gas jobs to go through:
Isolate any batteries from 12V equipment.
Turn off all electrical items and disconnect plugs.
Remove your battery and charge it ready for next year.
Close all the valves on top of gas cylinders.
Fit caps on open pipework.
Store cylinders in open air and be sure to store them safely.
4. Give your caravan a winter clean
A lot of people know to sort the outside of their caravan but it is important to take care of the interior of your caravan too.
Here's a checklist for cleaning inside of your caravan:
Give it a good clean and tidy.
Wash and vacuum your whole caravan.
Remove any food products you have inside, you don't want to come back to a nasty surprise.
Leave your fridge door open, this will prevent mildew.
Take any cushions out of your caravan, this will prevent them being affected by moisture.
Leave spring-loaded blinds open.
Here's a checklist for cleaning outside of your caravan:
Check the caravan exterior for any damage.
Make sure you use products specifically designed for caravans on any bodywork.
Remove any signs of mould.
Check connectors for signs of damage and use WD40 or petroleum jelly to protect electrical contacts.
Clean the outside thoroughly - don't miss the light fittings.
5. Cover your caravan up
Covers are more expensive than wax, but they are worth it as they are reusable.
If you really would rather use wax, do two layers of wax and make sure you wash it off before you use it next.
Last but not least
Be sure to check on your caravan regularly to make sure it is surviving the winter. If you can, it's a good idea to take it out of storage temporarily and take it for a drive, then store it again.