Advice
3 recipes to cook, in your caravan using a slow cooker
On a cold and dark evening, there is simply nothing better than coming home to a hearty meal. A slow cooker can be a great timesaver on a winter caravan holiday, allowing you to spend more time with friends or family doing the things you love and less time worrying about cooking - whilst still providing a delicious dinner for all.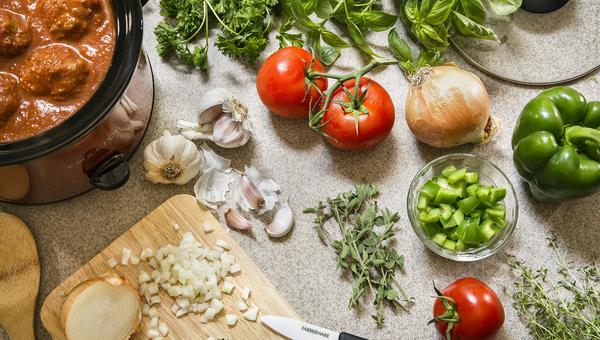 As slow cookers have grown in popularity over the last few years, they have become much cheaper and more readily available. We did a quick search and found one in a large supermarket for £10, so buying one won't break the bank. They come in a variation of sizes, so you can choose one that won't clutter up your precious caravan space.
We've curated 3 recipes to prepare for your companions on your next winter break, in the confine of your caravan.
Meatball Sub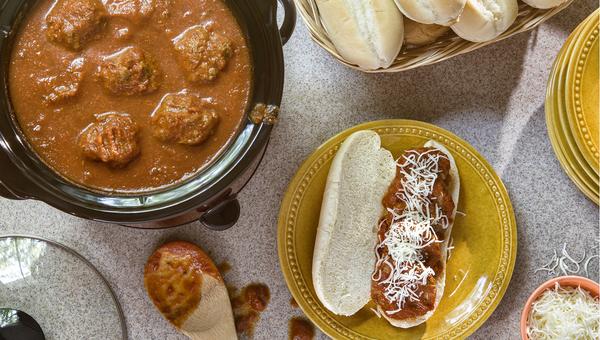 Ingredients required:
675g minced beef
1 slice of stale bread
1 egg
2 400 ml tins of chopped tomatoes
1 green peppers
1 medium onion
3 cloves garlic
1 tablespoon dried Italian herbs
1 handful fresh basil
1 handful fresh parsley
Salt and pepper to taste
Bread rolls (to serve)
Grated cheese
How to prepare:
Finely chop the stale bread into crumbs
Finely chop the fresh basil and parsley
Chop the onion and peppers into small chunks (around 1cm by 1cm) and seperate
Take half the basil, parsley, onion and garlic and add to a bowl
Add the mince, breadcrumbs, Italian herbs and egg to the bowl and mix all together
Shape the bowl mixture into 16 meatballs
Add the chopped tomatoes, green peppers, salt and pepper and remaining; fresh herbs, onion and garlic into the slow cooker - this will make your sauce
Add your meatballs to the sauce
If you are cooking on low - switch on and this for 8-10 hrs, or if you are cooking on high - leave on for 4 hrs 30 minutes
Serve meatballs in sub and and top with sauce and grated cheese
Vegan Chili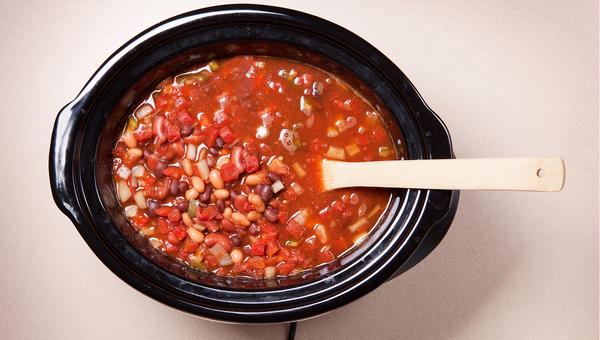 Ingredients required:
2 400 ml tins of chopped tomatoes
1 400 ml tin of cannellini beans
1 400 ml tin of kidney beans
3 medium peppers - red, yellow or green
3 medium carrots
1 large onion
2 celery sticks
3 cloves garlic
1 tablespoon dried basil
1 tablespoon dried oregano
1 tablespoon chilli powder
1 tablespoon smoked paprika
1 vegetable stock cube
Salt and pepper to taste
How to prepare:
Chop the onion, celery, carrots and peppers into small chunks (around 1cm by 1cm)
Press or finely slice the garlic
Add onion, celery, carrots, peppers, garlic, basil, oregano, chilli powder and smoked paprika into the slow cooker pot
Add the chopped tomatoes and give it a thorough stir
Crumble the stock cubes into a mug - half filled with boiling water, stir until dissolved them add to the pot and stir
Season with salt and pepper to taste
Drain the cannellini beans and kidney beans, rinse them, then add to the slow cooker
If you are cooking on low - switch on and this for 8-10 hrs, or if you are cooking on high - leave on for 4 hrs 30 minutes
Serve in bowls
Irish Beef Stew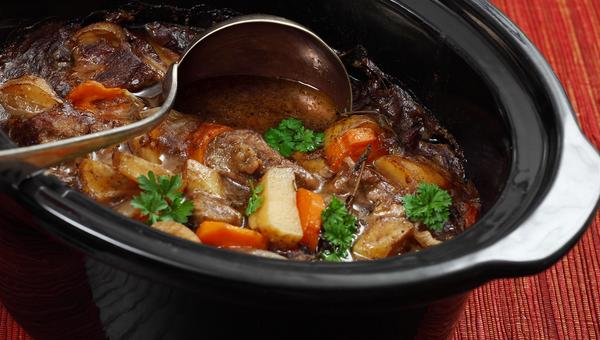 Ingredients required:
1 large onion
2 celery sticks
4 carrots
3 large potatoes
2 bay leaves
2 tablespoons of dried thyme
2 tablespoons tomato purée
2 tablespoons Worcestershire sauce
2 beef stock cubes
900g braising beef
½ small bunch parsley
2 tablespoons of cornflour
How to prepare:
Chop the onion and celery into small chunks (around 1cm by 1cm)
Chop the carrot and potatoes into large chunks (around 2.5cm by 2.5cm)
Add onion, celery, carrots, bay and thyme, purée and Worcestershire sauce into the slow cooker pot
Add 600ml boiling water and give it a stir
Crumble the stock cubes into the pot and stir
Season with pepper (don't add salt as the stock may be salty)
Add the beef
If you are cooking on low - switch on and this for 8-10 hrs, or if you are cooking on high - leave on for 4 hrs 30 minutes
To thicken the gravy, mix the cornflour with a splash of cold water in a cup to make a paste, then stir this in to the slow cooker
Cook for a further 30 mins on high
Serve in bowls
Stir in the parsley and salt and pepper to each portion, to your liking