Ringways Leeds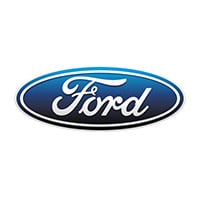 Ringways Leeds
"Ringways Motor Group are a family owned business established in 1955 and is now one of the leading motoring organisations in Yorkshire. It has grown to operate 3 dealerships in Leeds and Doncaster representing Kia and Ford in new and usedcar and van models. A wide range of Aftersales services including MOTs, repairs, servicing and parts, are also available at Ringways' dedicated award-winning manufacturer approved Aftersales Service Centres. Built on a strong passion for motor vehicles andan even stronger passion for excellent customer service, Ringways aim to be trusted and respected by everyone who encounters us for the lifetime of their motoring needs."
Customer Reviews (187)
Review from

Very satisfied

I'd endorse Ringways Leeds Ford because they have good benefits for customers & have good choices of cars. Staff very helpful.

Review from

Very satisfied

Very happy with the choice of vehicle I purchased

Review from

Dissatisfied

I would not recommend Ringways Leeds Ford because I am still waiting after 2 weeks for a member of staff to contact me regarding the bodywork of my new car to be worked on as this was stated that it would be done prior to delivery. Customer service is poor.

Review from

Very satisfied

I'd endorse Ringways Leeds Ford because The salesperson was very friendly & helpful

Review from

Very satisfied

The experience at Ringways Leeds Ford was great because the chap who sold us the car was fantastic, professional with a great sense of humour. He really looked after us from the moment we walked in. Such a great, easy experience. I will certainly be back!