Luscombe Mitsubishi Leeds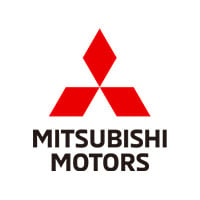 At Luscombe's Leeds, the award winning Suzuki and Mitsubishi Dealer, we won't sell you a car but WE WILL help you buy one! With a selection of over 100 Quality Used Cars of various makes and models, you will be spoilt for choice – so do come down and take a look in our unique stress free environment and you will see why according to Judge Service, 100% of our customers would recommend Luscombe's to a friend. If you would like a personalised video on the car of your choice, do please let us know.
Luscombe Mitsubishi Leeds
"Here at Luscombe's, we treat customers as we would like to be treated ourselves, with Straight Talking Salespeople and Managers who come out of the office – our team are empowered to deal directly with customers, rather than running back and forth to faceless managers. Our friendly and relaxed culture with our mission statement of "We won't sell you a car but we will help you buy one" is very popular with our customers, as reflected throughout our numerous customer reviews on AutoTrader, Facebook and Google, which are well worth a read! It is this unique ethos which has helped us win a host of awards, most importantly the Auto Trader Retailer of the Year and Customer Choice Award in 2018. We were also voted the "UK's Best Dealership to Work for" in both 2017 and 2018 by Automotive Management and have won Suzuki Dealer of the Year three times and Mitsubishi New Dealer of the Year, all of which reinforce our core values. MD, Robin Luscombe is always on hand and welcomes enquiries on his mobile which is featured in all marketing.\""
Services offered
Used Vehicle Sales
New Vehicle Sales
Finance
Part Exchange
Fleet
Motability
Servicing
MOT
Warranty
Parts
Accessories
Customer Reviews (564)
Thank you, very good experience

Very helpful staff, able to answer all the questions regarding the car and during the purchasing, they were very patient and kept me well informed of the progress/ of all the admin bits. Also helpful when it came to the MOT and servicing of the vehicle. Overall very good experience. Thank you

Reply from Luscombe Mitsubishi Leeds

6 Days ago

Thanks very much Mia for your valued custom and for taking the time to leave this testimonial. I will forward your feedback on to the sales team, along with a big 'thank you' from me. I am very lucky to have a great team, and we all try our best to make a new car a great and easy experience, so it's really lovely to receive your excellent comments. Thanks again Robin.

They want to give you a great experience, but dont

Was expecting 'more'. I bought a trade in and it wasn't a Mitsubishi I keep wondering if it had been a Mitsubishi maybe I'd of got the 'more'. Firstly ( having decided on the vehicle) there was at least 2 occasions sales advisor said they'd phone and didn't. Which is annoying having to chase them. You might say there was a couple of occasions well I must have got my 'wires crossed' because I thought one thing and it turned out to be another. Eg the extended warranty, I asked if it was 15 month the answer was yes. The real outcome was no, if your get the extended warranty (for 12) your really only getting 9 months because your getting 3 month anyway. I returned for service history they said it could be printed and posted to me - never came. Well it wouldn't Turns out only a registered garage can access database and print off. So in my experience it may have been a lack of knowledge from the rep. All staff nice enough and I've bought a good vehicle but I was put off by my experience.

Reply from Luscombe Mitsubishi Leeds

17 Days ago

Thank you very much Angela for leaving this feedback, disconcerting though it is. I have written to you personally now that I have investigated the situation regarding your poor experience and I can assure you that this was an exception rather than the rule and that the person who you dealt with is no longer working for us as he did not embrace our customer centric culture. I offer you sincere apologies for your disappointing experience - If we can be of assistance to you now, please do not hesitate to let me know. Kind regards Robin

Purchase of a used Ford fiesta

Very good great staff went on a very long test drive more than anywhere I have ever been before fitted new parts to car even after I paid for it at no extre cost not many places would even think of doing that overall great

Reply from Luscombe Mitsubishi Leeds

17 Days ago

Thanks verymuch Geoffrey for both your custom and your brilliant feedback - I am really pleased that you had sucha a great experience and your review will definitely help others who may be considering where to purchase their next car from. Enjoy driving your Ford Fiesta - Kind regards Robin

Review from

Very satisfied

We had a brilliant experience from start to finish and would highly recommend Luscombe to anyone.

Reply from Luscombe Mitsubishi Leeds

12 Days ago

Wow Victoria what excellent feedback - Thank you so much for taking the time to leave such a fantastic review - your experience is exactly what we strive to provide. It's really reassuring to know we offer such a pleasant buying experience. We would be delighted to reward you if you recommend us and help one of your friends buy their next vehicle. Many thanks, Robin

PHEV purchasing/test driving

Buying a carSalesman explained all aspects etc,very pleased

Reply from Luscombe Mitsubishi Leeds

27 Days ago

Thanks very much Philip for your custom and 5 Star Review. That's just how we like it, and the team will really appreciate your feedback, so it's very kind of you to share it. Another happy customer, perfect. Thanks very much Robin