Hepworth Mitsubishi Halifax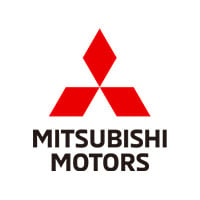 Hepworth Mitsubishi Halifax
"Hepworth Motor Group is a family-owned Motor Group of new and used car dealerships that specialise in offering the very best in Honda,Mitsubishi, Peugeot and SsangYong. Having focused our efforts on superior customer service, we have received several awards in recognition of our company's \"customer first\" ethos. The vast majority of our staff have worked for us for over 10 years and equally, we manage to retain the majority of our customers who come back to us year after year.You start negotiating and the clear and concise language of the person you are dealing with makes you feel comfortable. Your requirements and needs being heard are the main priority. Agreement is reached."
Services offered
New & Used Carsales, PX, Warranrt, Finance, Motability, PCP, Services inc MOTs, Workshops, Repairs, Parts & Accessories
Customer Reviews (286)
Review from

Very satisfied

I'd recommend Hepworth Mitsubishi Halifax to anyone because they are very polite & helpful

Review from

Very satisfied

My experience at Hepworth Mitsubishi Halifax was positive because they listened to what I wanted and fulfilled that in a very quick time.

Review from

Very satisfied

Hepworth Mitsubishi Halifax were helpful because they were the only garage of any main dealer that did not only want to sell finance ,the cars only of secondary importance. The staff are very approachable and helpful especially to non technophobes like myself and my wife.

Review from

Very satisfied

I'd endorse Hepworth Mitsubishi Halifax because friendly professional staff. However, electrics ordered with the towbar were incorrect (for a trailer rather than a caravan as requested) and we were told breakdown cover would be included with a service but it is actually included when extending the warranty cover. Neither of these issues would prevent me using the dealership again in the future though but to just be a little more wary and check things for myself rather than accept the word of the salesperson.

Review from

Very satisfied

I was pleased with Hepworth Mitsubishi Halifax and would recommend them because buying a vehicle from them was easy and trouble free. They listened to what I wanted and did their very best to get me in the car I wanted.