Stanley Cars Limited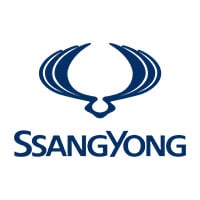 Customer Reviews (9)
I was very happy with the help and info

The staff were very polite and approachable.

Professional and enjoyable

Very professional and straight forward service, the manager John had a very good knowledge of the car and made the experience very enjoyable.

Great service and a great car

I received great service when buying a used MG from Stanley cars. The salesman (John) wasn't at all pushy, just giving me the facts and allowing me to make up my own mind. Good test drive, and all of the minor issues with the car (scuffed alloys etc) had been addressed by the time I went to collect it as promised. I was extremely happy with both the service I received and the car itself.

Excellent buying experience. 4.5 star

Very good attentative service from Bridghin, no sales pressure. It was also delivered to Glasgow for me. Price was not cheap but good value.

Excellent service

I had a great experience from Stanley cars from my initial enquiry on the car which I saw from their Save and drive cheaper cars.The service I received from Bridghin, John and Tony was very warm and welcoming made my time in the dealership feel valued even though I was looking at their cheaper cars! I would highly recommend Stanley Cars if you are looking to buy your next car.