D. M. Keith Bradford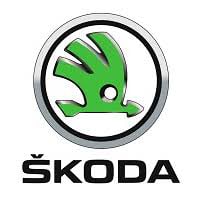 D. M. Keith Bradford
The D. M. Keith Group offers vehicles for sale which are sourced through a variety of different supply channels. It is possible that some of these vehicles, whilst showing as a one owner vehicle, may have been registered to a business or vehicle rental company and therefore may have had multiple drivers. All our vehicles less than 7 years old and under 70,000 miles are sold through our manufacturer approved programmes.
Customer Reviews (569)
Review from

Very satisfied

D M Keith Skoda Bradford staff were good because they were very knowledgable and polite. I did not feel rushed into making a decision and they gave me details of all of the finance options available. Due to the current COVID-19 situation, Ian contacted me before the hand over to explain how this would be different normal. Overall very impressed

Review from

Very satisfied

Ian the sales guy listened to what we wanted and went out of his way to find and reserve a vehicle for us. Nothing was ever a problem. Second car we've bought from them, and we would certainly buy another from D M Keith Bradford.

Review from

Very satisfied

I'd suggest D M Keith Skoda Bradford to a friend because offered an excellent service and excellent price for the car I purchased

Review from

Very satisfied

The experience at D M Keith Skoda Bradford was good because the sales people were very friendly and helpful

Review from

Very satisfied

Vitaly was fantastic, he explained everything clearly and was very passionate about Skoda in general. Also noticed a couple of dents when I came to pick up the vehicle and he arranged to get them sorted straight away so cannot fault anything.