Chandlers Worthing MINI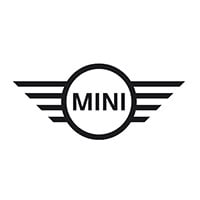 Customer Reviews (233)
Review from

Very satisfied

The staff at Chandlers MINI Worthing were good because they were very quick to respond and we managed to purchase the car quick and easy.

Review from

Very satisfied

Martin was excellent, From my first contact with Martin he asked what I was looking for a came back with a reasonable offer although slightly mote tbat what i wanted to pay. He then came back to me with a great offer! He went out of his way to send me a video of the vehicle so i drive 190 miles to pick the car up, excellent!!!

Review from

Very satisfied

Chandlers MINI Worthing were great because they were very friendly, helpful and knowledgeable. They did not talk me into buying a vehicle, they answered my questions, gave advice and allowed as much time as I needed to make a choice. I am very pleased with my choice and can't praise them enough, especially Sam Newman and Andrew Harding.

Review from

Very satisfied

I had a great experience at Chandlers MINI Worthing because of the care and interest shown by the sales executive Ben Wayman.

Review from

Very satisfied

I'd recommend Chandlers MINI Worthing to a friend because the service was great. Ben, who sold me the car, was very good, wasnt pushy and was very knowledgable. He really listened and understood my needs and tailored his offerings towards that. Really enjoyed the experience !