Motorline Hyundai Gatwick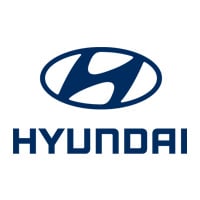 Customer Reviews (4)
5 out of 5 for Gatwick Hyundai

Very good experience with Motorline Hyundai Gatwick. Sales exec Arthur Horsman went above and beyond to personally collect my chosen vehicle (3yr old i30) from Canterbury dealership and deliver to Gatwick within 24hrs, after their normal driver was not available. Professional, friendly and efficient; Arthur arranged all administrative aspects, including part exchange and bodyshop check/MOT/tax of new vehicle within 48hrs of its arrival at Gatwick. Optional insurances explained but not pushed. Light and airy dealership, professional but relaxed environment. Comfortable for decision making. Would highly recommend this dealership.

Excellent service great new Ioniq Premium Electric

Great service from sales executives Alex Dempster and Paul Lodge at Motorline Hyundai Gatwick. Despite all the difficulties associated with the Covid lockdown and other supply disruptions Paul got the job done with great determination and I am delighted with the new Ioniq Premium Electric. On time and at a great lease price.

Helpful and efficient

Just bought a great two year old Hyundai Tucson from Gatwick Hyundai in Fleming Way, Crawley. Very pleased with the car and the salesman could not have been more helpful. Will definitely use them again if ever I need to change my car again.

Reply from Motorline Hyundai Gatwick

on 11 Jun

Thank you for taking the time to write a review. We really do appreciate them, and we are really pleased how happy you are with your car purchased from Hyundai Gatwick.

Night and Day

Purchased a used i10. The service was excellent from start to finish. I agreed a price with the salesman and while awaiting collection I noticed that they were still advertising the car on their website and at a lower price. I asked them for a revised price and they honoured the one advertised - cannot fault them for putting the customer first! There is also another related element to this... Before we visited Hyundai Gatwick we visited Brooklyn Hyundai in Seaford seeking to view and probably buy a car they had advertised on their website. When we arrived and located the car on the forecourt we noticed it and a similar one were being stickered with prices £1,400 higher than advertised. When we asked them if they would honour the price and suggested that they amend their website we were physically shoved out of the showroom. We protested to Hyundai UK but they were powerless to do anything meaningful as Brooklyn Hyundai is a franchise. Moral of the tale buy from Gatwick Hyundai.