Peter Cooper Chichester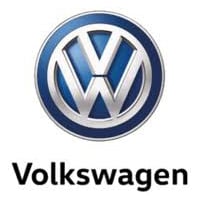 A Das Welt Auto approved car which comes with comprehensive peace of mind package.
Services offered
Used Vehicles
New Vehicles
Fleet and Company Cars
Body Shop
Part Exchange Welcome
Servicing
MOT
Customer Reviews (6)
Buying a New VW

A fine firm to do business with! Would recommend to anyone thinking of buying a new VW. The firm was fair in terms of trade-in for our old car, and the salesman knew his product and understood our requirements perfectly. Would recommend the firm to anyone wishing to buy a VW.

Reply from Peter Cooper Chichester

on 23 Aug

Thank you for your very kind comments, we are glad you experienced the Peter Cooper way! We look forward to you collecting your New golf Estate!

Purchase of new VW Tiguan

Fantasic service from start to finish would highly recommend!! Nothing was too much trouble for the staff a great car buying experience!

Reply from Peter Cooper Chichester

on 07 Aug

Thank you for your very kind comments, means a lot! We hope you enjoy your new vehicle and please let us know if we can assist with anything! All the best!

Excellent

Fantastic experience. Everything was taken care of in a professional manner and was easy. From sourcing the vehicle to handover. Any questions or queries where addresses efficiently.

Reply from Peter Cooper Chichester

on 29 Jul

Hey Brad, Thanks ever so much for your valued feedback, Your Golf GTI looked awesome as it drove off, what a great choice! Anything you need be sure to let us know, Thanks again! :)

Friendly and professional

Salesman was knowledgeable and professional. Pressure was zero. He spent over an hour going through the finer points of the car AFTER we had purchased. Car was presented in showroom condition. Price was fair.

Dreadful experience

Invited to never to be repeated sales event. When arrived with partner not booked in and salesman not available. Two cars we arranged to be test driven not available and told my car now sold and i show still online for sale. Then told partner they did have car for my partner to test drive and i point out it was automatic and not manual. Salesman asked us to return in fee days as sales manager want to try and make things right by offering good deal. Partner has had enough so she has bought audi. I return following week and test drive golf. Salesman completely forgotten i am seeking part exchange.They then offer me £650 less than Caffyns on existing golf and want me to pay forecourt price on new car. When i ask how are they offering me some never to be repeated deal they refuse to budge on prices but do try and sell me a whole package of unwanted add ons. Branch sales manager phones me to apologise for catalogue of failured. Caffyns do me deal for same and i save £2450. Dreadful.

Reply from Peter Cooper Chichester

on 26 Jul

Thank you for your review, we value all types of feedback as it helps us continue to be the best at what we do. Unfortunately there are times where we cannot please everyone and mistakes can be made, we are very sorry on this occasion you weren't able to benefit from the success of our last Event, we wish you many miles of happy miles in your new car.