Trust Skoda (Stourbridge)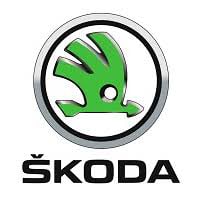 Services offered
New/Used Vehicle Sales
Parts
MOT
Servicing
Alarms
Insurance
Warranty
Finance
Accessories
Motability
Part Exchange
Delivery
Customer Reviews (9)
FANTASTIC SALES TEAM

I bought an Octavia VRS from Trust Skoda Stourbridge and I couldn't be happier with the service I received from the sales team. They bent over backwards to help me find the best deal on the perfect car that suited my exact needs. I can't recommend them enough! I will definitely be back when it's time to change my car!

Excellent service

Excellent customer service. Sales person was very knowledgeable.

Poor Part Exchange Valuation

Tried to have a deal on a Skoda Superb but they would not budge on a poor part exchange valuation. Dealers Please Note, "You Cant Have A Profit On A Customers PX And The Car You Are Selling."

Reply from Trust Skoda (Stourbridge)

on 06 Mar

John you came to us with a price from we buy any car which we matched you then wanted money off our car and more for your part exchange there is a limit to how flexible any dealer can be.

Customer beware

Worst garage I have ever dealt with. Communication is disgraceful the service manger is never at his desk. They are not very good at diagnostic procedure, infact Kwik fit are better on skoda cars! the general manger does not answer email complaints. This garage let me down badly. I was considering buying a new car of them, but based on the service I received they will not see the colour of my money, and I will never take my car there for repair again, I also intend to spread the word?

Great experience with Trust Skoda Stourbridge

This was my first experience with a main dealer, and I was really impressed with the attitude and culture. In the past I've avoided showrooms because I've always felt out of my depth. There's no need to worry about that here. The review doesn't allow me to post names but the salesperson at the first desk who looked after me was a gentleman (N). He was knowledgable and most of all he had patience. Not once did it feel forced just to get the sale. We chatted amiably about children, holidays etc, and it was a very pleasant environment. The salesperson listened to what I was looking for and found me the perfect car. I was allowed to take the car on a 20 minute test drive which really sealed the deal for me. Sadly, I've read other reviews, but I can only go by my experience. I was treated respectfully and felt looked after. I can honestly say that I will be returning to Trust Skoda and have already recommend them to friends and family. Great team of people and you should be proud.