Motorfair Hyundai Birmingham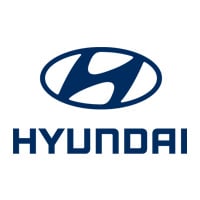 Motorfair Hyundai Birmingham
"As a franchised Hyundai dealer, we have a broad selection of used cars, many of which will benefit from the balance of the 5 year manufacturers warranty. Besides the very latest Hyundai models, outstanding service facilities and a reputation for high quality, we also have a selection of quality low mileage competitively priced used cars."
Services offered
Used Vehicle Sales
New Vehicle Sales
Parts
MOT
Servicing
Alarms
Finance
Fleet
Accessories
Part Exchange
Warranty
Motability
Vehicles Wanted
Delivery
Communications
Customer Reviews (6)
Knowingly sold a faulty car

I bought a used i20 in November 2016. Within weeks of having it, it developed faults with the brake calliper. I took it back twice while it was still under warranty, but since then I have had the same issue with the calliper a further 7 times. The car had originally been bought from Motorfair when it was brand new and only ever serviced there. I don't believe that it only developed this fault- which it's had a total of 9 times - since I bought the car, and that it actually had it at the time Motorfair sold it to me. They would have known about this fault because they were the ones who had done all the work and servicing on the car up until I bought it. So it seems that Motorfair knowingly sold me a faulty car.

Reply from Motorfair Hyundai Birmingham

on 23 May

You bought the vehicle with 25000 miles in 2016 and came back after 3 months and had rear brakes and a rear caliper both replaced free of charge. You have not been to our dealership since February 2017. Your vehicle on its last MOT had covered 73298 miles. You have done over 48000 miles in 2 years. The mot failure is listed as front brakes and headlamps not working. If any of this was due to our poor preparation it would have failed the mot the previous year. You have clearly not looked after the vehicle with regular servicing like the previous owner, and you must expect wear and tear on a vehicle which is doing 25000 miles per year. You have now done twice the miles in two and half years than the previous customer did in the first 5 years. You only came back for FREE repairs, you have not experienced our customer service or our service dept because we have never seen you here. Perhaps if you had let us look after your car you would not have experienced such problems and expense.

Review from

Very satisfied

I'd definitely recommend Motorfair Hyundai Birmingham because I found the sales person to be very helpful, in his advice to me when choosing a motability vehicle.

Review from

Very satisfied

My experience at Motorfair Hyundai Birmingham was cracking because fist class serves

Review from

Very satisfied

I'd recommend Motorfair Hyundai Birmingham to anyone because the whole experience from start to deciding to purchase a car was made less stressful.

Review from

Very satisfied

The staff at Motorfair Hyundai Birmingham were good because they weren't pushy,they knew their products well,they were friendly and I got a great deal !