Mercedes-Benz of Birmingham Central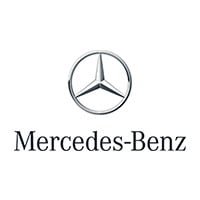 LSH Auto UK Ltd - An LSH Group Company. The Worlds Largest Retailer of Mercedes-Benz Passenger Cars
Mercedes-Benz of Birmingham Central
"At Mercedes-Benz of Birmingham Central we only sell Mercedes-Benz, so we can offer you an unrivalled service and expertise to assist you in finding your ideal car. When you choose an Approved Used Mercedes-Benz from us, you can do so with absolute confidence. You'll know that all the miles on it are genuine, that it's been meticulously checked inside and out by a Mercedes-Benz trained Technician so it's in perfect working order and finally you'll know that you have the reassurance of a 12 month unlimited mileage warranty."
Services offered
Used Vehicle Sales
New Vehicle Sales
Part Exchange
Warranty
Insurance
Finance
Parts
MOT
Servicing
Cosmetic Repairs
Customer Reviews (3)
Great and Amazing

Wow. Luck Butler and James Lowry Smart sales off Birmingham central in the sales department were incredible. These 2 guys were super helpful and knowledgeable in my car purchase. They also were extremely fair in my trade in. Most people dread car salesmen. Myself especially. These guys will change the minds of most. This dealership is top notch. I look forward to our next purchase. These guys will make this mercedes-Benz and smart of Birmingham Central dealer the dealer of choice for my next purchase wether new or used. Thanks so Much Dr Sorena Armani

Extremely unprofessional

Terrible experience. Initially started with a delayed return call from the dealer regarding the car I was interested in; nonetheless, scheduled a test drive for a few days later. Called the dealer the day before to speak to the same agent and was told I would be called back - inevitably that did not happen. Naively, I gave them the benefit of the doubt and called back; I eventually managed to get through to another employee who confirmed that the car I was scheduled to test drive had not been sold. Left from London the following morning, was on the motorway and approximately halfway to the dealership when I received a call (timing was after 11am at this point) to be told the car HAD NO WHEELS as the alloys had apparently been taken off for some sort of servicing. Therefore I could come see the car, but obviously would not be able to drive - I declined. Incompetence.

Over one year to remedy a faulty sale

I purchased a nearly new (3000 mile) AMG top of the range mercedes from this dealer. Within a few thousand miles paint started to flake off two wheels and it transpired they had been refurbished to such a poor standard that one wheel did not even have the approved thickness of metal left. I was willing to pay for a new refurbishment but two companies (including Mercedes itself) said it would be unsafe to do so. It took over a year of correspondence and taking legal advice for this dealer to do what it should have done immediately, offer to replace the faulty wheels. I would suggest that any customer take great care if purchasing a vehicle from this company.