Wingrove Citroen Silverlink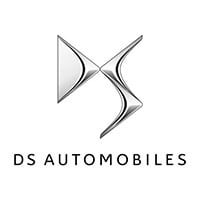 Wingrove Citroen Silverlink
Wingrove Motor Company Limited has been serving the needs of North East motorists since 1925, when the company was founded on the West Road, Newcastle upon Tyne. We are proud to have five generations of car expertise behind us, and having celebrated our 90th birthday, we look forward to many more years in the trade. Our committed workforce has worked hard to ensure that Wingrove is frequently named one of the top three dealers in the UK and have helped us sell more than 1,000 vehicles every year. Our parts department has the largest dealer stock of Citroen parts in the country, which just goes to show that Citroen Cars' decision to make Wingrove its distributor and service agent for Northumberland and Durham in 1969 was the right one.
Services offered
New & Used Car Sales
Finance
Accessories
Warranty
Insurance
MOT's
Servicing (drop off and pick up)
Parts Hub
Body Shop
Motability
Commercial Sales
Cosmetic Insurance
GAP Insurance
Breakdown Cover
Courtesy Vehicles
Customer Reviews (9)
Very happy motorist.

After almost 12 years we returned to Citroen for our latest purchase and we were very happy when we saw the exact car we hoped to buy . A member of the sales team came to ask if he could assist us and explained every detail about the vehicle and took us for a test run without any pressure being put on us.My wife and I were very happy with all aspects of the car and decided to buy. Arrangements were made for me to collect 5 days later however because of an unavoidable situation I wasn't able to do this, and I notified the salesman , who said he would bring the car to me and take my part-ex back to the garage which he did. The salesman has since called me to see that I was fully satisfied with our purchase which I certainly am.If I get as much pleasure with this Citroen as I had with my previous one I will be a happy man. The whole experience with Wingrove has been excellent, well done.

Reply from Wingrove Citroen Silverlink

on 20 Mar

Enjoy your new car Mr Whiteman and thankyou for your kind words

Very happy

Quick and easy going, bought a car within an hour of being in the shop salesman was friendly patient courteous and that what encouraged me to buy.

Reply from Wingrove Citroen Silverlink

on 20 Mar

Thank you for your kind words, enjoy your new vehicle

My first car

The experience was out standing from wingrove as it was my first time buying a car the guy explained all the ins and outs with full honesty.

Reply from Wingrove Citroen Silverlink

on 13 Jan

Thank you for your kind words. I hope you enjoy your new car.

Excellent personal customer service.

Visited 4 Citroen dealers looking for a C3 Aircross and Wingroves were by far the best to deal with. Colin made a good offer for my part ex; gave me options on different cars and offered a very good overall price. Key for myself is that I was not pestered for a sale; Colin was not pushy and allowed me plenty of time to make a final decision; he was polite, chatty and treated me with courtesy and respect; I felt like a customer and not a sale. Would recommend Wingroves for a new or used car if your prefer excellent customer service from a family run business.

Reply from Wingrove Citroen Silverlink

on 04 Dec 19

Thank you for your kind words. We hope you enjoy your new vehicle, and thank you for your business.

Brilliant customer service

Sales person was so approachable and friendly he didn't force anything upon me & my husband his customer service is commendable and he ensured I was happy with the product I wanted to buy. He explained everything fully and answered all my questions. Took me for a test drive

Reply from Wingrove Citroen Silverlink

on 04 Dec 19

Thank you for your business, we hope you love your new car and it is everything you hoped it would be.