Inchcape Jaguar Guildford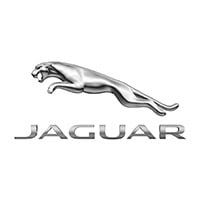 Inchcape Jaguar Guildford
We have a wide selection of fully approved used and nearly new vehicles ready and available to test-drive. Whether this is your first Jaguar or your next one, our Jaguar specialists are on hand to help you find something which meets your requirements. We know you may have already carried out plenty of research on what you are looking for, so we are on hand to take you on a test drive, source you something in particular or show you around our vehicles. We tailor everything around you to make your experience easy, comfortable and enjoyable. Buying a car is exciting, so we want to give you the confidence that you are getting the best value for money, an amazing experience and of course, the best car. Being part of the Inchcape Group means there are many benefits along with flexible finance options to choose from. And the journey doesn't just stop there, as we will always be on hand when your vehicle needs servicing, an MOT, genuine parts or simply just for advice. You can be sure that our fully trained technicians will give your pride and joy the TLC required. Plus, being part of the Inchcape family gives you free access to our Accident Aftercare benefit, available to all our customers. So please feel free to come and relax in our showroom and let us help you find your next car.
Services offered
New and Used Vehicle Sales
Part Exchange vehicles wanted
Flexible Finance and Insurance
MOT, Servicing and Warranty
Genuine Parts and Accessories
Accident Aftercare benefit for our customers
Delivery
Customer Reviews (72)
Great experience

The team really made the experience special . Definitely recommend.Plus what a great car.

Brilliant experience with the team at Jaguar

Brilliant experience with the team at Jaguar Guildford. I was interested in a number of their used F-Pace cars, I test drove the two cars I was interested in and I really was valued as a customer. Would recommend anyone to the team there as just so helpful.

Great service

Great service very friendly and helpful took the time to show me and give me the detail that I needed

Review from

My sales exec (lily c) was warm and…

My sales exec (lily c) was warm and friendly. She was very good at getting through the mundane aspects however, let herself down with scheduling the car pick up. That's the only reason it isn't a 5 star.

Reply from Inchcape Jaguar Guildford

on 13 Mar 19

We do appreciate your honest review Mr Dorsett, let's hope on your next visit we may merit a top score from you, sorry again for any inconvenience, kind regards.

Review from

Disappointed, with great facilities.

Disappointed with my visit to Inchcape, I'm not a local to the area so it's the first time I used this service center. Car was booked in for front brake pads to be replaced, upon inspection I received a call informing me that all pads needed replacing and the front discs needed replacing too (typical....) I was quoted a price of £900, according to the jaguar website the servicing costs for front pads and discs is only £452.44, rear pads £184.94, after pointing this out the price dropped to £615. Left me feeling very untrusting of inchape, the final insult was a small one but tarnished my view enough that, when finally being handed the keys back, my outreached hand was ignored and the keys thrown on the table next to me. While I understand many will view this as petty, it was enough for me not to consider using inchape again.

Reply from Inchcape Jaguar Guildford

on 09 Mar 19

Hello Mr Wes, we're disappointed to hear about the negative experience you had at one of our locations. We would like to have a better understanding of your experience. Please email us details at tellusmore@inchcape.co.uk at your earliest convenience and we will do our best to resolve this with you.