Cooper Cobham MINI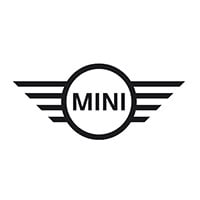 Cooper Cobham MINI
We have a wide selection of fully approved used and nearly new vehicles ready and available to test-drive. Whether you are looking for your first car or looking for something to take you on your next adventure, our MINI specialists are on hand to help you find something which meets your requirements. We know you may have already carried out plenty of research on what you are looking for, so we are on hand to take you on a test drive, source you something in particular or show you around our vehicles. We tailor everything around you to make your experience easy, comfortable and enjoyable. Buying a car is exciting, so we want to give you the confidence that you are getting the best value for money, an amazing experience and of course, the best car.
Services offered
New and Used Vehicle Sales
Part Exchange vehicles wanted
Flexible Finance and Insurance
MOT, Servicing and Warranty
Genuine Parts and Accessories
Accident Aftercare benefit for our customers
Delivery
Customer Reviews (62)
Superb service

The customer service we received was like a breath of fresh air . Friendly polite and knowledgeable staff Would not hesitate to purchase from them in the future or indeed recommend them Superb .

Reply from Cooper Cobham MINI

19 Days ago

Thank you valued custom and lovely feedback! Much appreciated, Mark Siddle, Head of Business

Purchase your car at Cooper Cobham Mini!!

I recently purchased a Mini Clubman from Cooper Cobham Mini, it was the easiest process. Very simple, quick and helpful. I fully recommend purchasing a car at this dealership. Best one I've ever been to.

Review from

I have just taken delivery of my new Mini Cooper …

I have just taken delivery of my new Mini and I love it. Jack Wray, who feels like my personal adviser, has helped me buy two Minis so far and he is an absolutely lovely chap. Very accommodating and knows his stuff. He makes buying a car a really fantastic experience.

Reply from Cooper Cobham MINI

on 27 Sep 19

Katie, we strive for 100% satisfaction, and it is great to see you had such a positive experience with the team. We hope to see you again.

Review from

Great Garage

The staff at Cooper Cobham Mini particularly Harry were brilliant when we went to chose our Mini. Helpful and friendly and a great choice of Minis

Reply from Cooper Cobham MINI

on 23 Mar 19

Hello Emma. Thank you for your lovely 5-star review. We really appreciate your comments about the team at Inchcape.

Review from

Our service was only supposed to be…

Our service was only supposed to be about 1.5 hours but turned into over 4 hours. I understand there was a problem with getting something off our car to do the job but it seemed like it dragged out a really long time and a lot of time could have been saved. Didn't seem to be enough customer service bods as our one was rushing around constantly and talking very fast, it was hard to understand him sometimes. It wasn't a good experience. They did clean the car nicely though so happy with that.

Reply from Cooper Cobham MINI

on 21 Mar 19

Hi Rochelle, thanks for the feedback which is much appreciated I will pass this on to the management team to help us improve for the future. Thank you so much again for your feedback! We hope you have a great day!