Lings Mitsubushi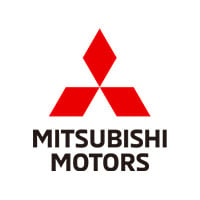 All Mitsubishi come with a minimum of 12 moths warranty & road side assistance depending on the year
Customer Reviews (7)
Our new Mitsubishi hybrid Outlander.

Friday 20th Sept Went to Lings of Lowestoft to meet Chris who we met previously when we first looked at the Mitsubishi hybrid Outlander. After the test drive we paid the deposit also for the safeguard recommend for that paintwork. Monday 23rd Sept We went to Lings to sign all the paperwork & pay the residue also arrange collection. Friday 27th Sept The cover was removed to show our car looking fantastic and shining like new. Chris and Lloyd spent the next 2 1/2 hours explaining how everything worked. Both salesmen were extremely great and knowledgeable, you couldn't find fault with them or Lings. Since then we've heard from both of salesmen asking if we have any questions.

New Car - Great Service

Excellent customer Service No hard Sell Good advice given. Quick call backs Clean showroom Spent as much time as was needed going through whats what on the car. ***** To Top it off on day of collection car was in showroom under a cover, the reveal was AMAZING and made the whole buying a car from Lings that extra special.

Car buying experience made easy by a professional

We had a very competent and well trained member of staff called Lloyd.he took time to understand our needs and explained the vehicle to us in easy to understand language.We were due to look at a number of other makes but he was so helpful we boughtat kings .lloyd a well mannered and professional young man and a pleasure to do business with.A credit to your company.

Ling Lowestoft

Sales were very good,we went back to them several times to,agree price of trade in,service deal,paper work.when car was presented we were quite impessed .overall good experience

A very pleasant experience buying our new car here

We were made very welcome from the start, no pressure and plenty of coffee. We were shown through the car we were interested in, taken for a useful test drive and received a good offer for a trade-in valuation of our car. With no pressure we soon decided to buy the Mitsubishi ASX, with valuable additions of free servicing for three years and a five year guarantee. The transferring of our 'Treasured' plate proved to be the most complex part of the afternoon - but we managed to find the way through with patient help. We even bought a second car ! All the staff at Lings were very personable and we have already commended them to friends.