Lings Hyundai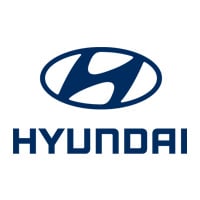 Customer Reviews (6)
Very good service

Kings Hyundai where very professional and helpful No complaints at all

Great, Efficient and Friendly Service.

I have never experienced buying a car to be such a stress free and enjoyable experience. My new car was as described, my part ex was accepted without question once it had been checked and my new car had been valeted and serviced that morning. Kelly Phipps was a pleasure to deal with, very friendly, helpful, incredibly efficient and we sorted the deal out within 24 hours. She even messaged me to check I'd got home ok as I had a four hour journey home. Above and beyond the call to of duty! I cannot recommend Lings highly enough, and Kelly in particular, so refreshing to deal with a lady salesperson.

car buying

we have had our car a week now ,and couldnt be happier , would like to say a big thank you to paul emery who has made our experience easier than we ever thought possible,nothing has been too much trouble , and the support is still there for after sale care. thank you paul your a star .

Brilliant.. Helpful...

We have visited twice in the last few months, once for myself as I was looking for a small car to replace mine.. And this week for my partner. and I must say the staff could not be more helpful, they remembered us and asked how things were going.. He even emailed me about a car.. they take time and listen to what you want not try to sell you what they think.

Good experience of Lings Lowestoft

Very good to deal with, responsive before and after my purchase and trade in. I was happy with the overall deal, and Kelly was very professional. There was an issue with a missing key which was dealt with promptly. I am very happy with the I20, it's a great car, and would recommend Lings.