Mint Cars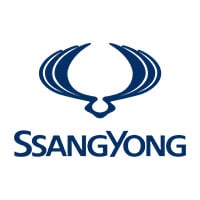 Mint Cars
Burrows Motor Company is a family owned business within South Yorkshire since 1999. Representing 3 automotive brands and with a dedicated used car dealership across 9 locations within Yorkshire and Nottinghamshire, we are large enough to help with any motoring requirements that you may have whilst remaining small enough to retain the family, friendly feel. All our showrooms are NOW OPEN to customers for all your motoring needs, whether that be servicing, MOT, maintenance work, sales or our business centre. Please be aware all customers must now wear a face covering before entering our showrooms. Here at Burrows the safety of our customers and team members is our absolute top priority. That's why we have introduced certain measures to help protect your safety when visiting one of our showrooms. These strict measures are in place in every dealership and workshop to ensure the safety of everyone there, both staff and customers. Below are the steps Burrows have taken to increase customer safety during your showroom visit:
Customer Reviews (30)
Warranty only for local buyers.

Buying the car was a great experience, but making a claim under the 3 months warranty was a headache! Beware its a back to base warranty so if you don't live local and breakdown your out of luck. Best I got was an offer to pay for parts but not labour, and weeks later I'm still chasing for a refund for the part!

Reply from Mint Cars

27 Days ago

Hi Stephen – thank you for taking the time to leave a review, but we do feel we must point out that whilst our 3 month warranty is a return to base warranty, you were offered the opportunity to purchase a full 12 month warranty that would cover you across the country. As you work for one of the UKs largest breakdown companies you declined to purchase a warranty. After nearly 3 months of driving the battery failed, which isn't covered under the warranty, however as a goodwill gesture we advised where to purchase a battery and offered to reimburse you the cost of the battery. Having checked with our accounts team we can see the payment has been received into your bank.

Easy and stress free car buying experience

John was helpful from the start, knowledgable, did not push any sale and made the whole process so easy and quick. Really impressed with the service and my new car.

Quality and fair value

Empathic staff and really well presented stock. Viewing by appointment meant the car was in pristine condition for me to inspect and no pressure. Mine was at the bottom end price wise but every aspect was perfect

Reply from Mint Cars

on 17 Jan

Thank you Kevin for taking the time to review Burrows and thank you for giving 5 STARS - it is all part of the service here at Burrows! We hope that you love your new car and hopefully we will be seeing you again in the future.

Easy going and helpful

Excellent knowledge and no problem with requests. Delivered to the door as requested and car in excellent order throughout

Reply from Mint Cars

on 30 Dec 19

Thank you David for your 5 star review your comments have been passed to the team & - it is all part of the service here at Burrows! We hope that you love your new car and hopefully we will be seeing you again in the future.

Review from

Very Good

Excellent service. Really pleased with the car.

Reply from Mint Cars

on 19 Oct 19

"Thank you for taking the time to leave us a great 5-star review Mrs Stonehouse. Happy driving!"