Park's Honda Hamilton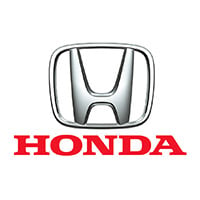 Park's Honda Hamilton
Park's Motor Group is a privately family-owned business which takes great pride in being Scotland's leading independent motor group. With an impressive range of new and used vehicles at locations throughout Glasgow, Lanarkshire, Ayrshire, West Lothian, Stirling, Fife, Perth, Aberdeen and the Highlands, there is simply no comparison to Park's Motor Group in the Scottish motoring industry.
Services offered
Used Vehicle Sales I New Vehicle Sales I Motability
Parts I MOT I Servicing I Finance I Accessories I Part Exchange I Warranty I Bodyshop
Customer Reviews (1)
Really bad experience

My wife and l decided to but a car from parks of Hamilton, wish l had went to Ford, we were unaware that there was a small hairline crack in the sunroof, which steadily got worse, l luckily had taken a picture of the car on the forecourt when it had trade plates on it and the photo shows the rubber seal distorted where the crack appeared which means the sunroof was improperly installed, Parks deny that it was there when they sold us the car, even with the evidence so once they have your money all the nice customer service stops and they just don't want to know, we took out a service plan with Parks as they were doing a deal, so l called them to advise we were trading in the Honda to buy a Ford Edge, and they advised we might get some of our money back, this is outrageous as we haven't had the care serviced yet, so now they are going to steal our money. So buyers beware, once they have your money they are a totally different company.