Barlows Motors Ltd T/A Stoke Skoda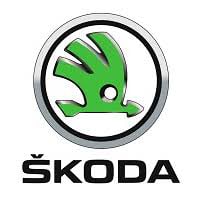 WE ARE A MAIN FRANCHISE DEALER WITH ALL DEALER BENEFITS
Barlows Motors Ltd T/A Stoke Skoda
"Welcome to Robert Eardley & Son"
Services offered
Used Vehicle Sales l New Vehicle Sales l Parts l Servicing l Insurance l Warranty l Finance l Vehicles Wanted l Part exchange l Delivery l Body shop l Paint Shop
Customer Reviews (5)
Satisfied customer

Knowledgeable sales person, polite and not pushy. Very thorough and unhurried .

Buyer beware

On the 24th September 2019 Paid a £100 fully refundable reserve fee Today 16th October 2019 and still waiting for refund Full of promises in reality cannot be trusted Let's hope the bank can get the money back Think before you part with your hard earned cash Their word means absolutely nothing

Reply from Barlows Motors Ltd T/A Stoke Skoda

on 18 Oct

Apologies for the delay, the salesman in question had left the company, we have sorted sorted the refund for you today John

AMAZING TEAM Xx

Amazing team, I rung the garage quite a few times as I was travelling a distance to collect the car. Everyone I spoke to answered my questions straight away. the salesman I dealt with made the transaction of buying a car so easy no pressure or up sell.

Don't be fooled by this company

Appalling customer service, they are only interested up until you have signed for the car, the after care is rubbish, I bought my first Skoda a few minor issues which were raised before signing for the car, they aimed to fix them but they needed to order parts, silly me trusted their words and signed for the car and took it home, I made several calls to trace when the outstanding jobs could be done but every time the person I needed was busy with other customers and would call me back, not one phone call yet before the car was signed over I got several phone calls and was updated which was brilliant, after no phone calls I decided to go in only to be ignored, no apology nothing and a part that had been ordered and that was supposed to be delivered prior suddenly changes it's date, I really wish I did more reaserch before giving them my custom! Robert eardley stoke never again, you need better training on your customer service skills!!!! By far the worst after care I have ever receive!

Reply from Barlows Motors Ltd T/A Stoke Skoda

on 15 May

I am sorry that you appear to have had a poor experience at Robert Eardley Skoda that is out of character with our normal responses and I am keen to obtain some assistance to resolve your issues. Unfortunately I am unable to identify you from the information provided and ask that you contact me directly on 01782 562666 so that i can take action to help you. General Manager

Fantastic Salesman and Garage

Our salesman at Robert Eardley ,Talke,was a fantastic salesman and provided the best sales experience I have ever encountered when buying a new car. Generous with his time, he provided a no pressure sales experience, knowing his cars well and going out of his way to offer advice and provide a really competitive price for the customer. My wife and I cannot sing his praises too highly. We have been customers with this garage for 17 years ,having owned two Fabias and two Octavias. We rate it very highly and have found staff to be always customer friendly and helpful. We will return when we next buy a new car.