Fred Rees Garages Ltd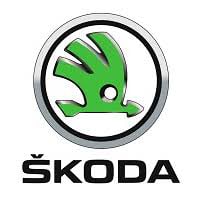 Fred Rees Garages Ltd
Enterprise, hard work and a determination to give excellent service were the principles established by Mr Fred Rees when he launched his haulage and charabanc business in Neyland, Pembrokeshire in 1925. And the formula has been followed by his son and grandson ever since. Fred Rees Garages, now a household name in West Wales, started as a one-man business established from humble beginnings in a GWR railway shed with one lorry chassis with interchangeable bodies which doubled as a goods carrying vehicle and a charabanc. Driving, maintenance, repair and administration were all down to Fred Rees, and adherence to those original principles saw the business grow until the outbreak of Second World War – by which time he was running a dozen lorries and coaches with a staff of over 25 people. But in 1948, by which time elder son Douglas Rees had left school and joined his father, nationalisation of the haulage industry saw the end of that side of the enterprise and Mr Fred Rees therefore had the foresight to redirect his business energies into the retail motor trade. He purchased and opened his garage at Perrots Road, Haverfordwest (Victoria Garage) and the Motor Trade business has traded from this same site ever since. The coach business was sold in 1956 in order to expand the motor dealership and also to allow Mr Fred Rees to spend more time with his son, to groom him in his business principles. Two years later, Mr Fred Rees died suddenly, leaving his son Douglas in sole charge. The business took on the Rootes dealership in the 1960's which later became Chrysler which unfortunately suffered its own international financial troubles in the mid 1970's. In 1975, Douglas Rees decided to cease his Chrysler relationship and replaced such with the then up and coming Volvo franchise dealership that it held successfully until the late 1990's. In 1998 a major modernisation of the original garage premises were completed, which meant the garage was now even more prominent on what became the second busiest roundabout in the town. At this time, a third generation joined the company – Ralph Rees, son of Douglas and grandson of the late Fred Rees. Ralph was also groomed in those original business principles of giving excellent service and value for money. In 2000, Douglas and Ralph could see the emergence and growth opportunities of the ŠKODA range of cars and courted appointment as a retailer for such, which was successfully granted in June 2001. Douglas "semi retired" in the early 2000's but unfortunately suffered a stroke in 2006 and sadly passed away in December 2008, leaving son Ralph as Main Director to continue the next chapter of this successful, local, privately owned company. The ŠKODA Brand has, as both Douglas and Ralph had the foresight to recognise back in 2001, grown immensely and very successfully over those past 20 years, and as a result offers a width and depth of models that suit the West Wales motorist. 2015 saw the landmark of 90 years trading for Fred Rees Garages and also the achievement of being awarded ŠKODA Retailer of the Year for the whole of the UK. 2016 witnessed the winning of SKODA Retailer of the Year Award for a second consecutive year, and in 2017 for a third year in a row.
Services offered
New & Used Car Sales, PX, Warranty, Finance Options, Motability,Services inc Skoda Approved servicing, repairs, Workshops, Bodyshops, Parts & Acdessories
Customer Reviews (19)
Great service,friendly staff, great cars

My experience with Fred Rees garage was professional, polite and friendly. Everything was explained to me in detail. Adam Price and Ralph Rees were exceptional. With this sort of service how could I buy from anywhere else? ... I couldn't !!

Reply from Fred Rees Garages Ltd

on 16 May 17

Thank you for your recent review - very much appreciated.

Pleasant experience

Friendly staff helpful

Reply from Fred Rees Garages Ltd

on 16 May 17

Thank you for your recent review - very much appreciated.

Very good customer service

They have a very helpful team and are always reliable

Reply from Fred Rees Garages Ltd

on 16 May 17

Thank you for your recent review - very much appreciated.

Quality cars with fair and open dealing.

Although limited parking on site but all used cars were well presented. Great product knowledge from Ralph Rees. Good test drive of selected car allowed and preparation of car prior to collection very good. Reassuring commitment for after sale contact and resolution should any problems arise. No pressure at all.

Reply from Fred Rees Garages Ltd

on 19 Mar 17

Thank you for your recent review - very much appreciated.

Great service, great car

Mark and Ralph were very friendly and happy to help. They listened to exactly to what I wanted and then showed me a few cars that suited my needs. Everything was explained To me in detail and in terms I could understand from the finance terms to showing me round the vehicle I purchased. Fred Rees Garages ltd took the stress out of finding my next car making It a most enjoyable experience resulting with me having a top spec 4x4 at an affordable price.

Reply from Fred Rees Garages Ltd

on 18 Mar 17

Thank you for your recent review - very much appreciated.