Hartwell Banbury Ford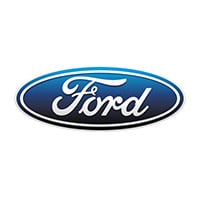 Hartwell Banbury Ford
"Hartwell Plc is a leading multi-franchise new and used car dealership in the UK. Established in 1919 in Oxfordshire, Hartwell has been trading successfully for nearly 100 years; and it is this success that shines through the company's considerable growth over this period. Hartwell 11 franchised dealerships across 11 sites in the UK. These dealerships cover a variety of new car franchises including Citroen<http://www.hartwell.co.uk/citroen/>, Dacia<http://www.hartwell.co.uk/dacia/>, Fiat<http://www.hartwell.co.uk/fiat/>, Ford<http://www.hartwell.co.uk/ford/>, MG<http://www.hartwell.co.uk/mg/>,Mitsubishi<http://www.hartwell.co.uk/mitsubishi/>, Peugeot<http://www.hartwell.co.uk/peugeot/>, Renault<http://www.hartwell.co.uk/renault/> and SEAT<http://www.hartwell.co.uk/seat/>. Used vehicles from other franchises can also be supplied and we have access to over 1,500 used vehicles in dealer stock."
Services offered
Used Vehicle Sales
New Vehicle Sales
Parts
MOT
Servicing
Insurance
Warranty
Finance
Rental
Motability
Accessories
Vehicles Wanted
Part Exchange
Delivery
Fleet
Customer Reviews (2)
Beware when car is supposed to have been serviced

The salesperson was very helpful and couldn't have been nicer. On collecting the car, we found that the supposedly repaired window did not raise or lower properly and both windows were screeching when in movement. The windscreen was dirty and there were cobwebs on the side mirrors. We took the car to have sensors fitted the same day and the fitter found a wire hanging down that was related to the brakes. We had been told this car had been thoroughly checked! Had it been put up and checked underneath, this would have been seen. On contacting a sales person, he was very defensive and needs training in dealing with irate customers. WE now have to take the car over an hours drive to take it back for repair.

Fantastic!

Excellent service from start to finish, spoke to various members of the sales team and they were all really helpful, would certainly recommend and purchase from again!