Fawdingtons Garages Limited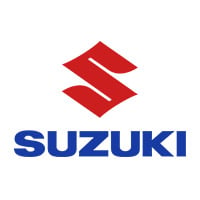 Fawdingtons Garages Limited
"Not only can we provide a huge range of great quality vehicles to choose from, our experience ensures you will receive an excellent service through every step of your car-buying journey, and beyond. So, the only question you need to ask is \"Which car do I want?""
Services offered
New & Used carsales, PX, Warranty, Finance, Servicing, MOTs, Repairs, Workshops, Motability, Fleet, Cars bought & cars sourced
Customer Reviews (3)
Fantastic Service

I can't thank all the staff at Fawdingtons enough, fantastic service! From start to finish nothing was a bother! I absolutely love my new car and will not hesitate in the future to use this dealership again.

Repeating engine warning light problem

Bought a used Suzuki 4x4 2008 from them on 8/12/18, yellow warning light came on after 1st day, has been into garage 3 times & still not fixed the engine warning light problem, only a £4k car but not the point , the car was sold with no service book, they said it had been lost, no means of contacting prior owner either to see if the car had this problem with original owner, only done 38099 miles when I bought it , which is why I bought it & everything else about the car is good for a small tow car that has 4 wheel drive, the Fawdington garage seem to be trying to fix the problem but it is not fixed yet? I got a 1 year warranty with the car & am hoping the problem will be fixed by them ,as it was sold with the problem? Just been in garage for another week with them whilst I was on hoiday 25th May -1st June? Will be interesting to see if they have managed to fix the annoying yellow engine warning light that comes on/off? Would I buy another used car from this garage? What would you do?

A masterclass in customer relations

We went to Fawdingtons Hexham to buy a new Suzuki Ignis. The whole approach of the firm is excellent. The gentlemen we dealt with couldn't do enough for us to ensure that we got the model we wanted. Suzuki, at that time, were delaying deliveries from Japan, Brexit being the excuse. Fawdingtons kept on at Suzuki and kept us informed about how things were going as we had already paid the deposit. Eventually the garage rang and told us the car was in this country, and ultimately we were able to go and collect. Fawdingtons held the agreed price despite Suzuki putting it up, and the deal went through successfully. The firm is definitely on the side of the customer, and I would describe our experience with them as a masterclass in perfect customer relations.

Reply from Fawdingtons Garages Limited

on 07 May

On behalf of the whole team at Fawdingtons, thank you so much for your business and your kind words. Kind Regards, Paul.