Spirit Hyundai Corby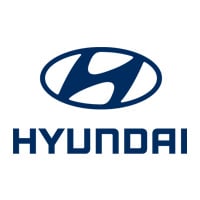 Spirit Hyundai Corby
As a franchised Hyundai dealer, we have a broad selection of used cars, many of which will benefit from the balance of the 5 year manufacturers warranty. Besides the very latest Hyundai models, outstanding service facilities and a reputation for high quality, we also have a selection of quality low mileage competitively priced used cars.
Services offered
New Vehicle Sales
Parts
MOT
Servicing
Warranty
Finance
Rental
Accessories
Vehicles Wanted
Delivery
Recovery
Paint Shop
Customer Reviews (5)
Looking for past customers experiences

Looking to buy a Hyundai i40, I want an honest experience any one had with this car dealer before I move forward to buy. Rated as I need to submit this message. Much obliged.

Very Pleased

We purchased a Hyundai i30 from Jamie who was excellent. Nothing too much trouble with attention to the current COVID climate -We appreciated this as we were nervous about going out and about and conscious about social distancing etc. The whole team worked well and would highly recommend them. We had been to Vauxhall before Hyundai and was really concerned about their prices and what felt like forcing us to have extras.

Highly Satisfied

We travelled 90 miles to purchase a Renault Clio which was the right car for us at a good price. Everyone was fantastic at the garage and we were impressed how they looked after us. Highly recommend Spirit.

Great Team

Excellent and attentive team, great value for money

Terrible service... never again

Terrible service. Reporting of all servicing work done electronically and via video recordings. Fail to appreciate personal inconvenience of leaving vehicles with them for servicing. Courtesy cars neither provided nor offered. Work done in their own sweet time with no progress update calls. Particularly unhelpful with warranty tasks. So as to seemingly avoid undertaking remedial work of manufacturer defects, they prefer make excuses and suggest defects are the customers own doing. Motivated to push their monthly payment plans.

Reply from Spirit Hyundai Corby

on 12 May 20

Thank you Mr Richardson. We have as you know already responded to you via your Google review. As per our previous response on Google we refute your claims entirely. Not one element of your accusations are true. Indeed they are misleading to the point of a malicious falsehood. We would ask you or anyone who reads your false accusations to also view our hundreds of highly positive Google reviews. Thank you.