Drakes Garage (Shiptonthorpe) Ltd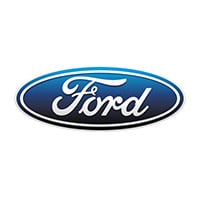 We are open 7 days a week, Monday To Friday 9am to 6pm, Saturday 9am to 5pm and Sunday 10am to 4pm
Services offered
Used Vehicle Sales
New Vehicle Sales
Parts
MOT
Servicing
Alarms
Finance
Fleet
Paint Shop
Accessories
Part Exchange
Warranty
Insurance
Motability
Body Shop
Vehicles Wanted
Recovery
Delivery
Customer Reviews (4)
Unsafe Repair!

Following a front end collision my insurance company requested I take my car to Drakes garage for repair. I received my car back with incomplete repairs, I returned to Drakes with a number of complaints to be rectified. They assured me that all repairs had now been completed apart from a knocking noise which wasn't there before the accident, the garage explained this was a manufacturer issue. At this visit I collected the car with my family, on the long drive back to my home we found the lighting system to still be faulty just as it was when first taken to garage. I felt this to be very dangerous and almost caused a collision on this trip due to the lights cutting out momentarily meaning I was not visible to other drivers! I was forced to take the car to the original dealership who explained that the knocking noise was the engine and Drakes should have actually replaced the engine mounts which were broken during the accident!! Customer service since has been terrible! Do not go there!

Great customer service

Just bought a second hand car from Drakes, must say that I can not fault them, Mark the salesman was none pushy and gave me a good price for my car. Went to pick my new car up the following week and Edward who dealt with us was great then we were passed over to Dan who showed me round the care and was very helpful in answering all my question and very sweet. They had serviced the car, MOT was done and also given it a good clean so it was all gleaming. Great customer service, thank you Mark, Edward and Dan.

Superb friendly service.

Absolute pleasure to deal with ed and team at drakes!!! Fantastic service from start to finish, my wife is over the moon with her new Clio. I would highly recommend anyone to deal with drakes, we certainly will. Thankyou so much.

A good day at Drakes

We went to Drakes garage recently just to see what was on offer, not expecting to buy, We saw a couple of cars that took our eye, had a word with the salesman, a very nice young man by the name of Ben, very friendly,polite,and not pushy, we got to talking figures and deals, To cut the story short we ended up doing a very good deal, got a good part ex price, happy with the car and happy with Drakes garage, very good to deal with, would thoroughly recommend.