Hatfields Jaguar Liverpool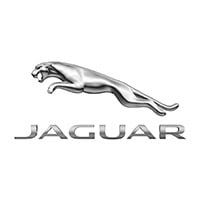 Customer Reviews (5)
Excellent service

After a bad experience with another Jaguar dealer which ended in us returning the vehicle. Hatfield's, especially Terry and Alan were fantastic. The deal was done over the phone and Terry gave a completely honest review of the vehicle purchased. Everything was exactly as expected when we arrived to collect the vehicle. Would recommend to anyone.

Great customer service

Nothing was too much trouble. Made my buying experience easy and enjoyable.

Horrendous Greedy Company

Horrendous greedy company to do business with. Trying to swindle me out of £750 now that the sale has gone South. Not impressed and would not recommend.

F Type purchase

I had a really good experience at Hatfields. They made me feel special buying my F Type.

VERY POOR SERVICE ALL ROUND

A COMPANY TO AVOID AT ALL COSTS!! We as a company purchased a Jaguar XF 'S' and requested that Hatfields Jaguar Liverpool inspect it VERY fully and service it. We explained that we wanted them to inspect it as if they were taking it into stock for themselves, ANY and all faults should be either corrected or at the very least reported back to us for rectification, this we were very happy to pay for. We received an invoice for nearly £2,000 which we promptly paid in full, little did we know at the time that the quality of the work they had carried out was very sub standard, they either missed or ignored some major issues, even down to small things such as the first time the wipers were used, both new wiper blades flew off the mountings and scratched the screen. A host of other issues came to light of functions of the car not working at all. We contacted them in a perfectly reasonable manner and brought this to their attention, a senior person then told us to sue him! professional?