D. M. Keith Skoda Grimsby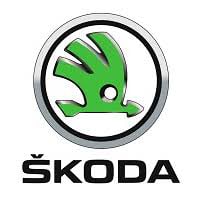 D. M. Keith Skoda Grimsby
The D. M. Keith Group offers vehicles for sale which are sourced through a variety of different supply channels. It is possible that some of these vehicles, whilst showing as a one owner vehicle, may have been registered to a business or vehicle rental company and therefore may have had multiple drivers. All our vehicles less than 7 years old and under 70,000 miles are sold through our manufacturer approved programmes.
Customer Reviews (90)
Review from

Dissatisfied

felt that the salesperson was pushing through with the sale before they had to the stage of even agreeing a deal, later on the customer had to do a lot of chasing to get documents, for example the MOT document was not there, it then transpired that it needed to have an MOT, which it had on the tuesday, had he not chased this up he would have had to take time out of work to get that arranged, so overall not very satisfied with the experience and would not recommend based on this enquiry

Review from

Very satisfied

The experience at D M Keith SKODA Grimsby was fantastic because I found the salesman's approach to be professional, knowledgeable and informative. Extras were offered and explained but there was no pressure to purchase. I felt confident that I had made the right decision to go ahead with the purchase and so far I am delighted with my new car.

Review from

Very satisfied

D M Keith SKODA Grimsby were great because they were very friendly and welcoming

Review from

Very satisfied

D M Keith SKODA Grimsby staff were good because they are friendly and are very compatent

Review from

Very satisfied

I would recommend D M Keith SKODA Grimsby to friends and family because they are Skoda Approved garage that act like professionals.