Cropleys Suzuki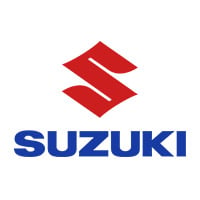 Cropleys Suzuki
Hi! We're Cropleys Suzuki and it's a pleasure to meet you! We're a Suzuki main dealer on the northern outskirts of Boston, Lincolnshire (on the way out towards Horncastle if you're local…) You many have heard our name around town – Sid Cropley started our business back in 1956 and we've been operating as a family business for the last 60 years. Sid's sons took the mantle and now the dealership is run by Gavin Angood, who has been part of the Cropleys furniture for over 25 years.Over the years we've sold Reliant, Proton, Lada, Mistubishi and now Suzuki, who we've been working with since 1998. We're massive Suzuki enthusiasts here at Cropleys. Our range is economical, stylish, loaded with technology, and really great value for money. We only sell new and used Suzukis and we know everything about them – making us the ideal place for you to pick up your very own Suzuki.Our relaxed sales environment is the perfect place for you to shop for your next car. You can take an unaccompanied test drive and plenty of time to decide if you and our Suzukis make a perfect pairing. Plus, our sales advisors are on-hand for some no-pressure advice where you need it.Once you've driven away, we're always there for you. Our service department is manned by Suzuki-trained technicians, we have plenty of courtesy cars or alternative transport options for you and we've even got the lowest main-dealer labour rates in town. Whether you're stopping by for a service, or just to tell us how much you love your Suzuki, the coffee machine and biscuits are always waiting.If you haven't guessed already, we're really proud of our reputation. We're very honoured to have been awarded Suzuki Dealer of the Year four times and we really do care what you say about us when you walk out the door. So, if you're looking for your next car, give us a try. See you soon!
Services offered
New & Used Car Sales, PX, Warranty, Finance Options, Services inc MOTs, Repairs, Body Shops, Work Shops, Suzuki Service Promise
Customer Reviews (12)
Superb 100% recommend

Absolutely superb. Fantastic cars as well as fantastic salespeople. 100% recommend to anyone. Once you have purchased a car from here you will always go back to get your next one. No pressure to buy, very friendly and informative. Go out their way to help. Thank you to all at Cropleys.

Best car buying experience

For the very best Customer Service Cropleys Suzuki give 150%. Have been visiting for years now and I've bought 4 cars for myself and my family also buy from them. You deal with 1 Salesperson no being pushed from pillar to post. They listen to all your requirements and dont try to sell you anything you don't need, certainly no pushy Sales talk. The Dealership is warm and friendly just like visiting a caring relative. I'll not go anywhere else why would I!

Perfect customer service

Best dealership in Lincolnshire, brought a Suzuki swift in August but sadly it was not the car for me, rang the dealers about changing to a different model. Was invited into the showroom and looked at different models, was not rushed into choosing my new car, chose a S cross and could not be happier with the service I received. Perfect customer services and will definitely recommend to family and friends.

I love my Suzuki Swift

Bought my first car from Cropleys 2 years ago and have been more than satisfied to date. My service and MOT are due shortly and I am confident that I will get excellent customer care and value one more

CROPLEYS SUZUKI

Looking for a new or used Suzuki? Then take a look at Cropley's Suzuki, Boston.WHY, Because in my opinion they have to be one of, if not THE best, Suzuki dealership around. From the moment you step into the premises, every member of staff are just so pleasant and helpful. That is why I have now had 4 new Suzuki's from Cropleys and every time they have worked so hard to give me the best deal possible. They have never tried to push a sale, but instead have always had time to listen to my needs and preferences. Then, because of their vast amount of knowledge and experience,have always been able to advise and discuss every possible option, tailoring everything to these personal needs and preferences ( as well as my pocket ). This has always ensured a very hassle free, pleasant experience when purchasing each new car. AND, It does not end there. Cropleys service department are brilliant, which means that your car will receive superior levels of care well after it was purchased.