Lincoln Volkswagen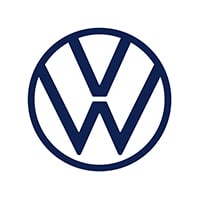 Lincoln Volkswagen
FINDING SECOND HAND CARS FOR SALE COULDNT BE EASIER WITH VERTU VOLKSWAGEN. AS THE 6TH LARGEST MOTOR RETAILER IN THE UNITED KINGDOM, WE ARE COMMITTED TO PROVIDING EXCELLENT CUSTOMER SERVICE AND YOU WILL FIND OUR SALES EXECUTIVES VERY APPROACHABLE.
Services offered
Used vehicle Sales / Parts / Servicing / Insurance / Finance / Motability / Vehicles wanted / Part Exchange / New Vehicle Sales / MOT / Alarms / Warranty / Rental / Accessories / Communications / Delivery.
Customer Reviews (418)
Review from

Very satisfied

Vertu Volkswagen Lincoln were really helpful and I'd recommend them because the whole process was easy and staff were very efficient. Probably one of the best handovers I have had.

Review from

Dissatisfied

I would not recommend Vertu Volkswagen Lincoln because I have previously purchased cars from JCT 600 Mercedes & VW, Sytners BMW found them to be far more professional, Maybe my experience would have been greatly improved had I not just dealt with a Trainee sales executive. I asked for various thinking to be done to the car prior to picking the car up, nothing had been done, I asked several technical question which the trainee could not answer, I was about to withdraw from the purchase right at the last minute during the collection as I was just not happy with the state of the car nor the answers I was getting from my question.

Review from

Very satisfied

My experience at Vertu Volkswagen Lincoln was memorable because from walking into the door we were made to feel welcome. Brad was our sales person and he was very helpful and helped me find the perfect car that met all of my requirements. Cannot fault the service we received at all and would highly recommend. There was a small issue with the paperwork with the car and this was dealt with promptly and effectively by both Brad and Ben. Very happy, thank you!

Review from

Very satisfied

I'd definitely recommend Vertu Volkswagen Lincoln because the professionalism and customer service of all staff was nothing short of exceptional! This was my first purchase from Vertu and it certainly won't be my last! In particular Jade McGregor and Jamie Duncan were fantastic and the whole process from initial sale to handover has been an absolute pleasure. My sincerest thanks to all involved, from the business manager Ben, to the service department and valet team in the preparation of my new vehicle. I couldn't have asked for a better service! Thank you!

Review from

Very satisfied

The experience at Vertu Volkswagen Lincoln was great because there was no pressure from sale staff but they were very helpful. I am one happy bunny.