Inchcape Jaguar Preston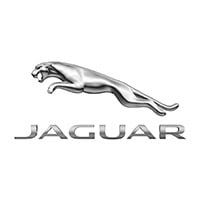 Inchcape Jaguar Preston
We have a wide selection of fully approved used and nearly new vehicles ready and available to test-drive. Whether this is your first Jaguar or your next one, our Jaguar specialists are on hand to help you find something which meets your requirements. We know you may have already carried out plenty of research on what you are looking for, so we are on hand to take you on a test drive, source you something in particular or show you around our vehicles. We tailor everything around you to make your experience easy, comfortable and enjoyable. Buying a car is exciting, so we want to give you the confidence that you are getting the best value for money, an amazing experience and of course, the best car. Being part of the Inchcape Group means there are many benefits along with flexible finance options to choose from. And the journey doesn't just stop there, as we will always be on hand when your vehicle needs servicing, an MOT, genuine parts or simply just for advice. You can be sure that our fully trained technicians will give your pride and joy the TLC required. Plus, being part of the Inchcape family gives you free access to our Accident Aftercare benefit, available to all our customers. So please feel free to come and relax in our showroom and let us help you find your next car.
Services offered
New and Used Vehicle Sales
Part Exchange vehicles wanted
Flexible Finance and Insurance
MOT, Servicing and Warranty
Genuine Parts and Accessories
Accident Aftercare benefit for our customers
Delivery
Customer Reviews (72)
Review from

Great assistance with selecting the…

Great assistance with selecting the perfect car for me. The sales consultant Martin Collins ensured everything went smoothly. Will be back in a few years to upgrade.

Reply from Inchcape Jaguar Preston

on 09 Mar

We can't wait to see you again, have a great day.

Review from

Great service!

We saw an E pace on line, email to test drive and within 2 mins had a response from Louie. He then emailed us back with a video of the car within half an hour. ( this was tailor made to us, such a nice touch)when we arrived to test drive the E pace, it was ready and waiting in their holding area. The deal was done very efficiently and we found the customer service absolutely fantastic. ( after being disappointed at another jaguar dealership in our area) . We have no hesitation in using Inchcape in the future, well done Louie!

Reply from Inchcape Jaguar Preston

on 13 Mar 19

Hi Mr Paul Mounter, we are very happy to have provided you with such a positive experience! We hope to see you soon!

Review from

Perfect from initial enquiry to…

Perfect from initial enquiry to handover of my fantastic Jaguar XK. Louis the sales executive was friendly and professional from start to finish. I really can't fault buying a vehicle from Inchcape Preston. Well done guys. Steve

Reply from Inchcape Jaguar Preston

on 09 Mar 19

Steve, we are so happy to read such a great review about Inchcape. We hope to see you soon!

Review from

Preston Inchcape - WOW! What a great place and wh…

From the very first contact with the Inchcape Preston staff by SMS message to confirm my booking, the gentle reminder a day before and the warm welcome that I received upon entering the superb dealership, I was already supremely impressed. I was seated with a fresh hot coffee and then greeted by a Jaguar service specialist who talked me through what work would be carried out and if I had any questions - he was an impressive and knowledgeable gentleman with a kind and caring manner - something that has always been somewhat lacking within the automotive industry I feel. The service was completed in an impressive fast time, and I was called by my service specialist to let me know that it was ready for me to come and collect. I was again welcomed at the door by the very same service specialist (continuity is key to great service I believe) who talked me through what had been done - the car was driven around to me and it had been completely washed, dried, vacumed and a lovey air freshe…

Reply from Inchcape Jaguar Preston

on 03 Mar 19

Mr Mccrory, we are very happy we could provide you with a positive experience! If you have any further questions, please give us a call. We're always happy to help!

Review from

Service was good and staff quick to…

Service was good and staff quick to respond to queries.

Reply from Inchcape Jaguar Preston

on 02 Mar 19

Thank you again for taking the time to let us know how we did. We hope you have a great day!