Nelson Land Rover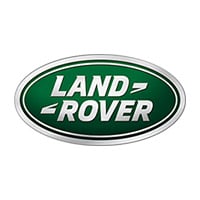 Nelson Land Rover
"We have been one of Land Rover's main dealers for over 65 years and are part of Vertu Motors plc. We are led by our values and principles and customer satisfaction is our number one priority. We believe in offering quality, value and honesty whilst demonstrating social responsibility."
Services offered
Used Vehicle Sales
New Vehicle Sales
Parts
MOT
Finance
Accessories
Part Exchange
Warranty
Delivery
Vehicles Wanted
Customer Reviews (563)
Review from

Very satisfied

The experience at Farnell Land Rover Nelson was great because the staff are friendly and extremely helpful. I had a couple of minor issues when I picked the vehicle up and they promptly got these fixed (No fault of their own) they paid for a meal out for my family due to the inconvenience caused and they provided a courtesy car straightaway. The managers came to speak to me and I couldn't have asked for better help from them and the salesman Ian.

Review from

Very satisfied

I found The team at Farnell Land Rover Nelson to be extremely accommodating and friendly. Their knowledge and experience with the brand and models allowed them to make sure I was getting the right vehicle for me. I would recommend them to anyone.

Review from

Very satisfied

My experience at Farnell Land Rover Nelson was memorable because it was a hassle free non pushy experience. where you were made welcome and at ease with all members of staff.

Review from

Dissatisfied

I could not recommend Farnell Land Rover Nelson to a friend or family member because the car was sold to me with damaged leather seats - (i) Centre rear seat panel and (ii) Underside of rear armrest leather are both badly stretched and creased. I have sent photos to the dealer as requested. When looking over the car at handover the centre arm rest was in the down position which had concealed the damage. I have booked an appointement with Auto-trim Ltd to see what can be done. The underside of the rear armrest is particularly bad and has almost pierced the leather. My view is the leather cannot be heat repaired and will need to be replaced.It is disappointing that a Approved used land rover has been retailed with this damage and pre-delivery checks had not rectified the damage before the sale was completed. This has clouded my purchase experience with Farnell Land Rover Nelson and therefore will not be recommending them to family or friends.

Review from

Very satisfied

I'd definitely recommend Farnell Land Rover Nelson to friends and family because the personnel were friendly and courteous as well as knowledgeable and professional.