Arnold Clark Vauxhall (Blackpool)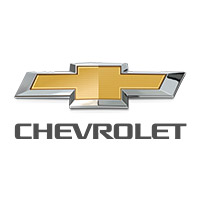 Arnold Clark Vauxhall (Blackpool)
"Arnold Clark is Europe's largest independently owned, family-run car retailer, with over 200 UK branches representing 25 manufacturers. We guarantee the UK's best used car deals, with an unrivalled stock of over 20,000 vehicles available via our award-winning website. With delivery centres, the option to build your own deal online and a five-star rating on Trustpilot, Arnold Clark makes buying your next car easy. Visit ArnoldClark.com to start your search."
Services offered
New Vehicle Sales
Used Vehicle Sales
Servicing
MOT Insurance
Part Exchange Delivery
Alarms
Finance Accessories
Warranty Motability
Assurance Communications
Fleet
Customer Reviews (357)
Review from

Car purchase with simplicity and fab customer ser…

I am really happy, my wife is overjoyed with the new car (her car) and most grateful for the simplicity of your services, excellent customer service and the ease of the entire car purchase process.

Review from

great service great price just what we…

great service great price just what we looked for.

Review from

Purchased last 4 vehicles

Purchased last 4 vehicles, first one been Spain and back 4 times now using as a reliable runaround. Just bought third Mokka X very happy customer, good service, good deal.

Review from

very helpful staff

very helpful staff, they go through every thing to make it easier to understand the car you are buying with no worries

Review from

The best sales team...

After being let down and blatantly lied to by 2 other companies, we went back to Arnold Clark to have a look at a car I had previously rejected (luckily it was still there). We were met by a sales person, whose knowledge and friendly approach put me at ease immediately. He explained everything very clearly and professionally, (without making me feel inferior for not knowing the "ins and outs" of finance). It is mainly because of this person that I had the confidence to buy from Arnold Clark.