Dales Automotive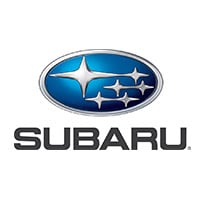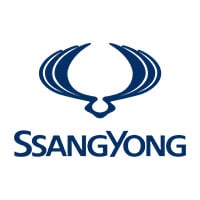 Dales Automotive
A to B Vehicles | Subaru Main Agent | Trusted Family business with over 20 years experience | RAC BuySure Dealer | 6 months warranty | 12 months RAC breakdown (customer to register) | 82 point check | Fully Valeted | HPI clear | Serviced to date | 12 months MOT |
Customer Reviews (32)
Returning Customer

I've just bought my second car from Dales Automotive. I bought a Mini Cooper from them in November 2016 and I had no problems with it at all. When I decided I wanted a new car I thought about Dales Automotive again as I trust their cars, they don't have any pushy sales tactics and are in general a pleasure to deal with. They bought my Mini Cooper off me as part exchange towards my new car. I've had it now for two weeks and again I've had zero problems. Thanks again!

Great service

Really happy with the service we received from Dales Automotive and really pleased with our new van. We have been looking for a while and have had contact with many dealers recently, Dales Automotive were by far the easiest to deal with - not at all pushy but responded to any queries promptly. They were very accommodating and we were able to test drive the vehicle twice at times convenient to us, and they gave us a very fair price on the part exchange of our old car. Also very impressed with the after sales - we had a couple of very minor issues and they have been sorted out very quickly and without any hassle. We will definitely use them for our ongoing servicing.

Highly Recommended

Great communication, great deal. Travelled 300+ miles to pick up my new car. Came with a full tank of petrol to get home. Very helpful and I highly recommend Dales Automotive

Great Service

I recently purchased a Skoda Rapid from Dales and I've got to say I was very pleased with the service given. The car was in great condition, I was able to test drive the car alone, the car was put threw an RAC check and an MOT before being released, I was also given a 12 month RAC breakdown cover. I part exchanged and was given a hasel free exchange, all the paper work was done in the garage including registering the vehicle online. I would definitely return to Dales for any future cars.

We bought the wildcard.

We had been looking for a replacement car for a number of months with the result that we have undertaken a number of test drives and encountered numerous dealers. I guess Dales Subaru is the epitome of 'small is beautiful' a family friendly dealership with service and good value at the forefront of their approach. We had the opportunity to do thorough test drives of two vehicles we were interested in. The cars were actually fuelled up, unlike running on yellow fuel warnings as had been our experience at many dealers. So we felt able to test the all wheel drive system over the roads to Skipton and Gisburn and got the sense of the sure-footedness of the system. These cars were wildcards on our list and I had put them on and crossed them off a few times, then convinced myself that a test drive was the only way to make the decision. Pleased we did as we bought a Forester XT and I now have a smirk on my face every time I get in the drivers seat.