Motorline Volkswagen Tunbridge Wells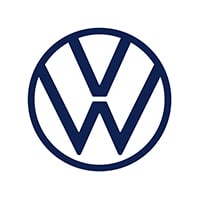 Customer Reviews (3)
Motorline VW Tunbridge Wells. Ou

Absolutely faultless, really friendly and willing to go the extra mile to help, spotless showroom which was filled with mouthwatering shiny new Volkswagens. Our sales person was superb, they are even delivering the car when it's all tested and serviced, which I'd expect on a new car but this is a used Polo, yes, same courtesy, outstanding customer service. All in all would reccomend anyone local-ish to make the effort to buy from Motorline VW Tunbridge Wells. ¿¿¿¿¿¿¿¿¿¿¿¿¿¿¿¿

Great purchase

The sales people were friendly and extremely helpful.

Totally excellent experience

Motorline Volkswagen Tunbridge Wells was a surprisingly excellent buying experience. All of the staff were very friendly from the receptionist to our Salesman. We never felt pushed and any time to make a decision and when we came to collect our new car, it was covered and in its own room. My wife had not seen the car so it was a particularly nice touch. Luke, our salesman even videoed us driving away in our new car which was emailed to us before we got home. If you are looking for a Volkswagen, I would certainly use them again.