Grosvenor Garage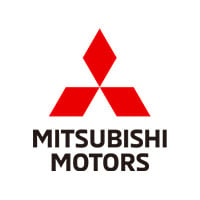 Grosvenor Garage
At Grosvenor Garage, we recognise that our success as a Mitsubishi dealer depends upon our ability to provide you an excellent customer service and aftersales car care.
Services offered
New and Used Vehicle Sales
Customer Reviews (5)
Highly Professional

Extremely professional from start to finish. We were well looked after and found it a pleasant and stress free experience. Highly recommend Grosvenor Garage to anyone.

Stress free enjoyable experience thank you

From start to finish they were so helpful not just the person selling me the car but everyone . it was like a family firm . the car I bought was great it was cleaned & when I picked it up I was shown how everything worked. nothing was a problem so helpful

Best experience in buying a car

Garage may be small, in a side street but the service was first class and as you would expect any Main Street car dealer. Salesman was superb, no pressure put on me in choosing a car and, when it came to a test drive, nothing was too much trouble. Over all, I can not recommend Grosvenor Garage enough.

Proper Service

The right deal, done in the right way. Very straightforward and relaxed process in a friendly atmosphere, without pressure. Excellent customer service from efficient people. Would certainly recommend.

Excellent service

The salesman was very helpful. He took us out on a test drive and explained all the features of the car. When we came to purchase the vehicle he again went through all of the controls and assured us that if we had any future questions we could give him a call.