Maidstone SEAT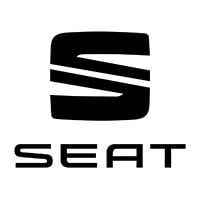 Customer Reviews (104)
Review from

Very satisfied

FG Barnes Maidstone SEAT were fantastic because was seen by Ron in Seat very helpfull. Top bloke

Review from

Very satisfied

I was happy with the service at FG Barnes Maidstone SEAT because. I was helped greatly by Sam. Very nice, very helpful. It was nice that he didn't give me "the hard sell" but was still informative about offers and specs etc. He understood that I knew what I was looking for and was able to assist me in that. He explained through about PCP and HP as this was my first time buying a car in finance. He's since emailed to check and see how I'm doing with the car and if everything is going well, which it is. The other staff were also friendly and informative. Social distancing measures were in place, as was the mask wearing requirement which was very good. Overall I was extremely happy with the service I received and my vehicle and will most certainly be returning here when I'm ready to get a new car.

Review from

Very satisfied

FG Barnes Maidstone SEAT were really helpful and I'd recommend them.

Review from

Very satisfied

My experience at FG Barnes Maidstone SEAT was positive because Emma was very knowledgable and helpful throughout the whole process.

Review from

Dissatisfied

I would not recommend FG Barnes Maidstone SEAT because the after sales service has been to say the least unacceptable. Selling the vehicle was one thing but after sales is another. Every time I wanted to speak tonthe salesman a message was passed on to him and all I get is an email reply even though I asked for a call back. I am usually a patient person but I have git to a point where I will be raising an official complaint.I can't be bothered to write out the reasons here but lets just say when asked about the cost to upgrade the vehicle multimedia system (again by email!!!) I got a reply a day later that they have asked the parts department and are awaiting a reply regarding price. This is an outright lie. Iwas able to phone another Seat approved garage who told me straight over the phone. Secondly when I phoned their own service department I was told the same thing within a few mins. Don't worry I have emails to prove this which I will be enclosing with my complaint.