Motorline SKODA Medway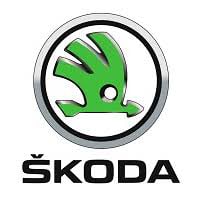 Customer Reviews (7)
first class service

found all the staff to be polite and helpful and the standard of work top class. Will not hesitate to take my Skoda there again

Car purchase

Fantastic service from our salesman who really pushed to have our vehicle ready when we wanted it.

Buying a new car

Excellent customer service from start to finish , good advice and friendly knowledgeable staff

Great sales, poor aftercare.

Buying my skoda citigo was easy. Picking it up not so bad until I noticed the chip in the windscreen which they said that was there when I first looked at it (I don't think it was). I asked if they had changed the front tyres as they were flat but they said they were pumped up and are fine. Two weeks later both tyres need replacing as they had a slow puncture which was a split down the side wall on the inside of the tyre. Medway said it must have been something I did and refused to replace them. Buying is nice but they will not spend any money on making the car safe if you don't point out the problems. I am not buying from large dealers again, I have way better after care from the smaller independent garages.

Reply from Motorline SKODA Medway

on 15 Apr

Hi James, thank you for your feedback. We're disappointed to hear that you feel you did not receive the level of service expected and we are keen to investigate this further. Please get in touch with us directly to discuss further. Kind regards, Tristan.

Quick repairs

Had a fault on my reversing lights and rear parking sensor. I called and they had the car in within the week and corrected this for me. They were quick, efficient and the reception staff were polite and professional.